Welcome! Here you'll find my collection of eBooks and links to my recommended baking tools & equipment. 
Note that some of these links are affiliate links and by purchasing through them you are helping support Bakeologie – but don't worry as you aren't charged extra when you purchase through these links!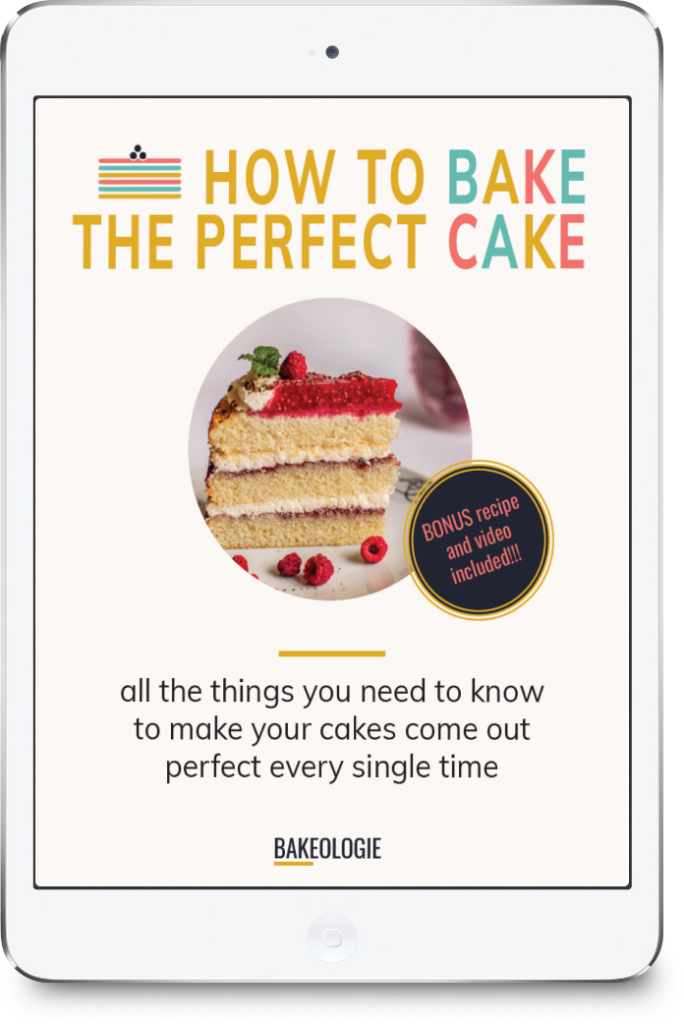 How To Bake The Perfect Cake
All the things you need to know to make your cakes come out perfect every single time
$10 (ON SALE)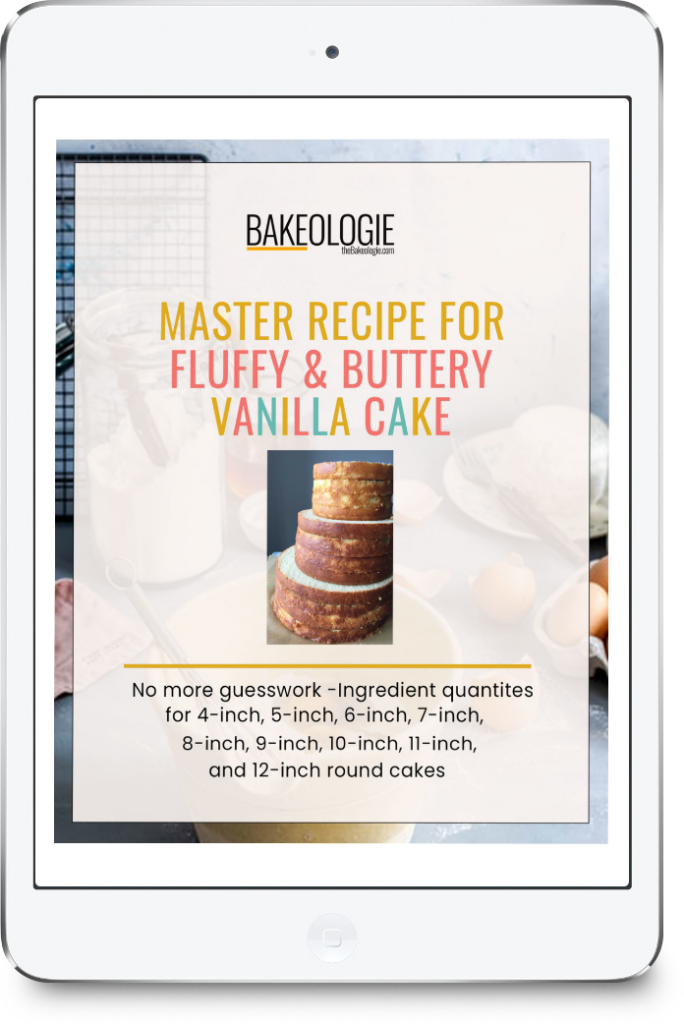 Master Recipe for Fluffy and Buttery Vanilla Cake
This Fluffy and Buttery Vanilla Cake is one of the most popular recipes at Bakeologie.com . Over the years, a lot of people have made and loved this cake and have been asking how to make it in different sizes. With this resource, there'll be no more guesswork – the ingredient quantities for round cakes from 4-inch up to 12-inch are included.
$19.99 (ON SALE)