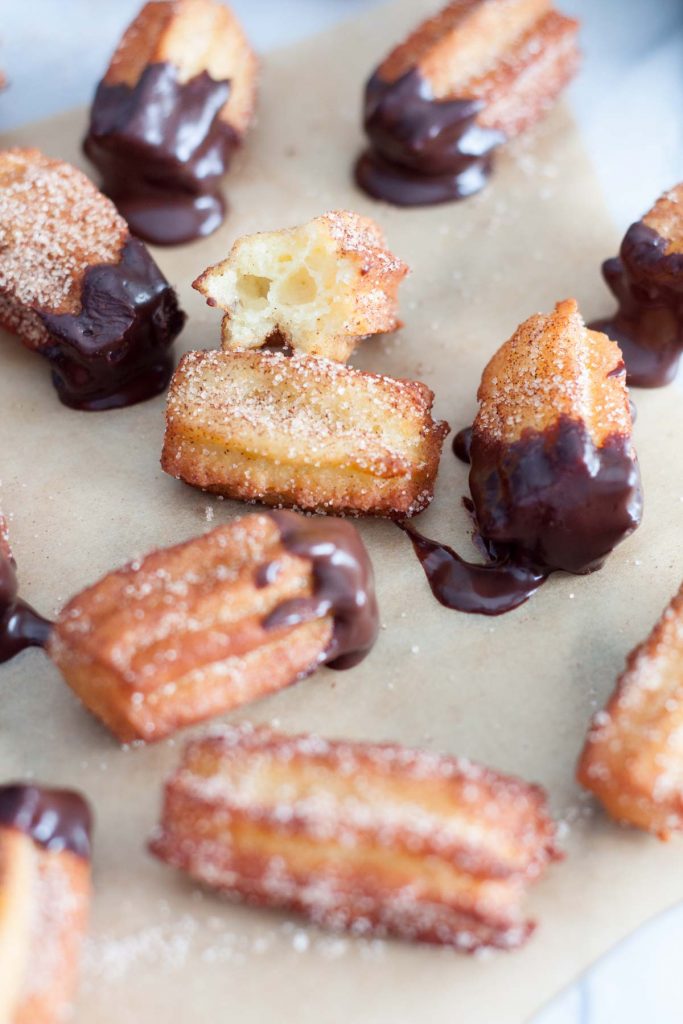 Light, crunchy, bite-size churros rolled in cinnamon-sugar mixture.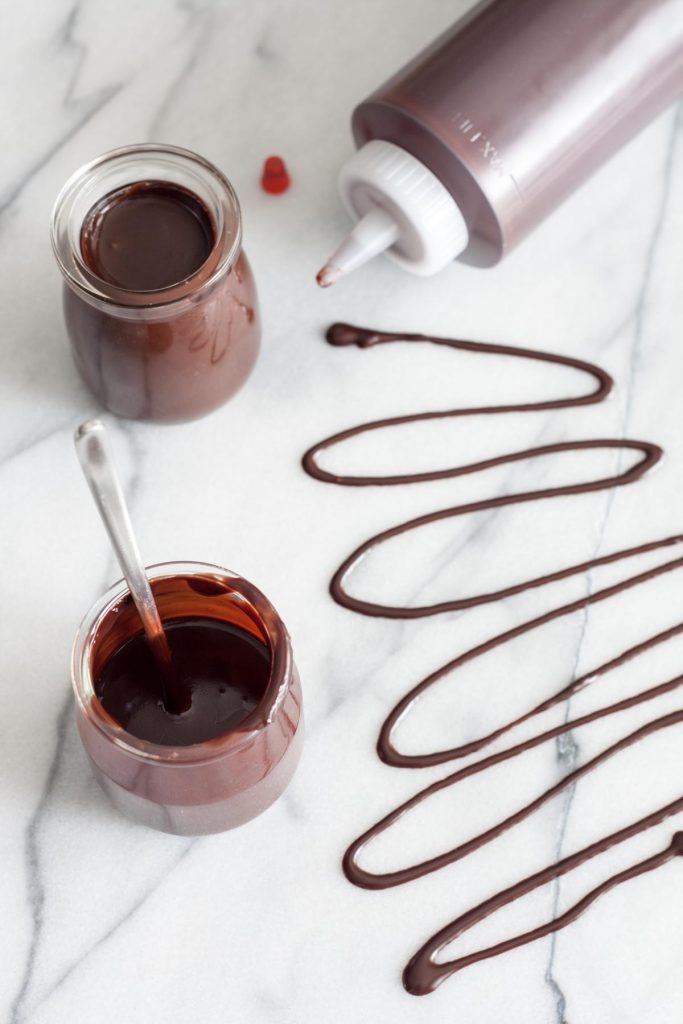 Dark Chocolate Sauce made from real chocolate – easy to make and very versatile.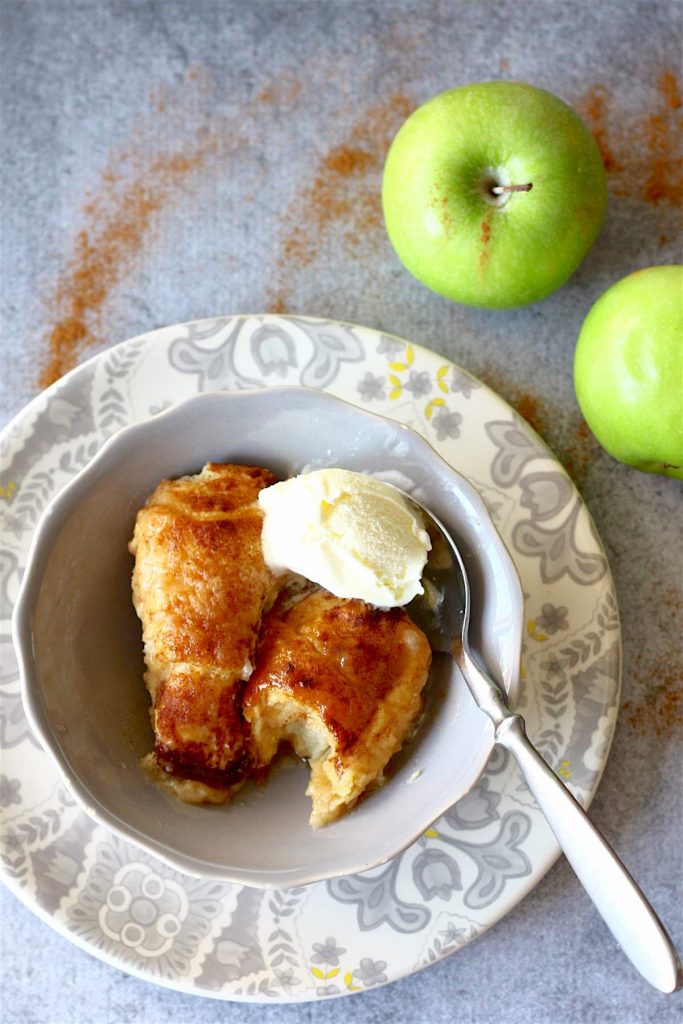 Warm, tender granny smith apples wrapped in pastry, sprinkled with cinnamon, and soaked in a sweet, buttery sauce. Top with a good quality vanilla ice cream and these apple dumplings will easily become a favorite!