baking, pastry, and desserts for the homebaker​
Bake better at home with reliable recipes and helpful resources.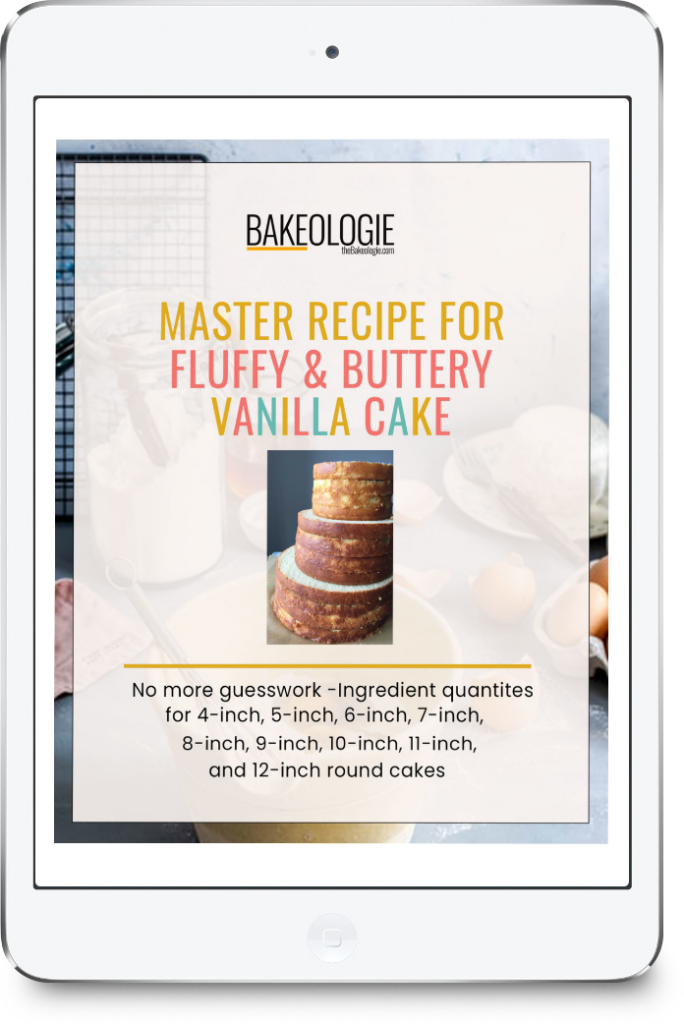 Recipe for round cakes from 4-inch up to 12-inch pans
This Fluffy and Buttery Vanilla Cake is one of the most popular recipes here at Bakeologie . Over the years, a lot of people made and loved this cake and have been asking how to make it in different sizes.
I've put together a resource with all the ingredient quantities for round cakes from 4-inch up to 12-inch. Now, no more guesswork!
If you have tried this recipe and wanted to make it in other different sizes , this is the answer for you!
A crustless, light cheesecake with a touch of "burnt" caramelized flavor – toasty on the outside, light and creamy on the inside. 
Top with some fresh strawberry coulis to make it extra yummy!
Fill and frost your cakes with these smooth, silky, and not too sweet buttercream.
Browse recipes by category
I am a culinary graduate of pastry arts and this space is where I share my trusted recipes alongside baking tips and techniques (and mistakes!) that I've learned along the way. More than anything, I am so glad you are here. I hope this site will be a great resource for you. =)