baking, pastry, and desserts for the homebaker​
Bake better at home with reliable recipes and helpful resources.
Where do you want to start?

Got cake problems? Get my FREE troubleshooting guide to common cake baking problems and how to prevent them from happening again.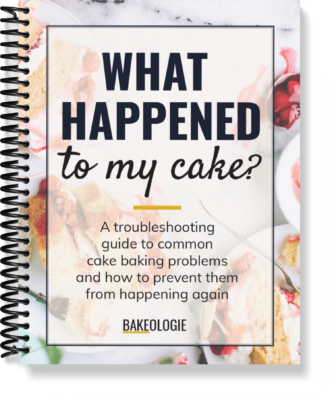 Simply opt in to my mailing list and get it straight to your email inbox!
Privacy Policy: I hate spam and promise to keep your email address safe. You can unsubscribe anytime.
Hello! I'm Trish, creator of Bakeologie. I'm a home cook, just like you, who particularly loves baking. I have a culinary degree in pastry arts, and this is where I share my trusted recipes alongside  baking tips  and techniques (and mistakes!) that I've learned along the way. I hope this site will be a great resource for you!
.