new!!!!
bakeologie baking kits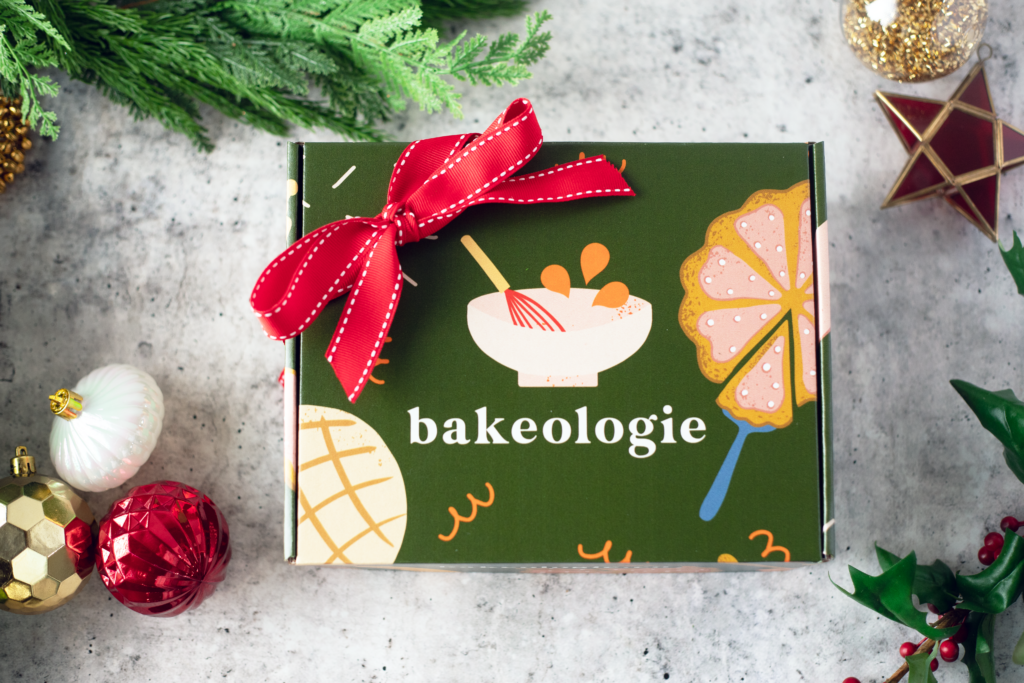 GIVE THE GIFT OF HOME BAKING
Love baking but not the mess and the hassle? 
Each Bakeologie Box baking kit is shipped to your door and includes pre-measured, nonperishable ingredients, an easy to follow recipe card, video tutorial, and baking tools that you'll need to make the recipe!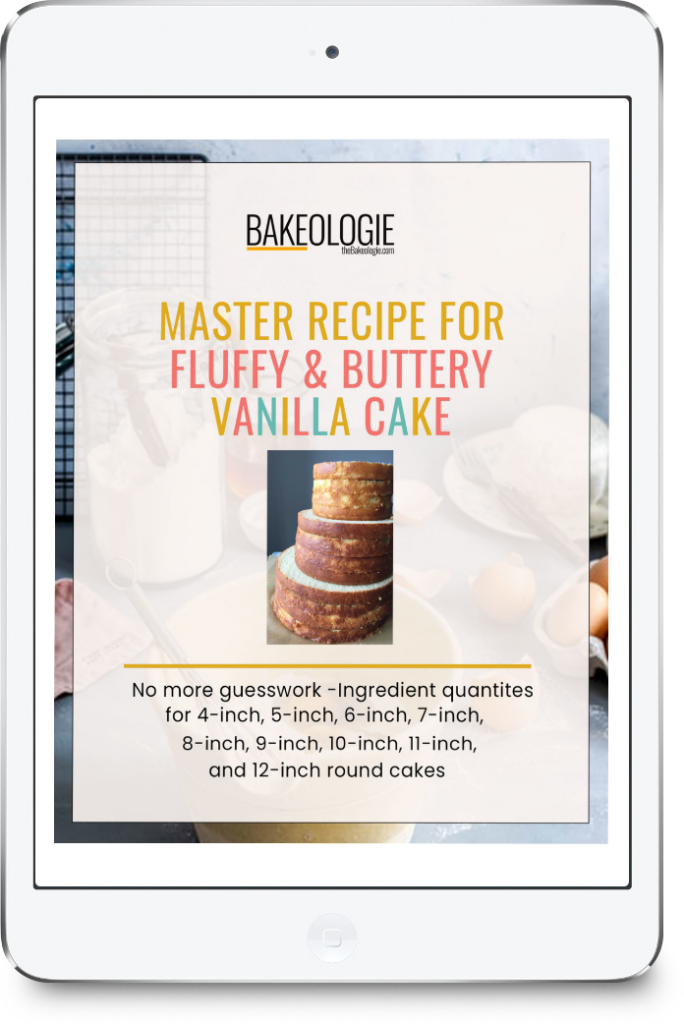 recipe for round cakes from 4-inch up to 12-inch pans
This Fluffy and Buttery Vanilla Cake is one of the most popular recipes here at Bakeologie . Over the years, a lot of people made and loved this cake and have been asking how to make it in different sizes.
I've put together a resource with all the ingredient quantities for round cakes from 4-inch up to 12-inch. Now, no more guesswork!
If you have tried this recipe and wanted to make it in other different sizes , this is the answer for you!
This ebook was super helpful. I recently made a huge wedding cake for friends so this helped massively when baking tiers of different sizes. Previously I'd scale the recipes myself which wasn't always accurate in order to achieve the same heights across all sponges which didn't always work and proved very difficult. I now use this recipe for all my stacked cakes as I often bake tall so need the stability of this recipes sponges. All the wedding guests said how delicious the sponges were so I have trust in using the recipe again and again going forward.
Your vanilla butter cake recipe is go to for all my cakes, so is the chocolate cake recipe.. Thank you so much for taking the time to develop them and post them to the rest of us..!! Really appreciate you..!!
Hi Trish, tried your vanilla cake and it was delicious. My whole family really enjoyed it. So much so, that I plan to use your recipe and your chocolate one for a friend's 2 tier wedding cake I've been asked to make in October. I was wondering if you perhaps have a hard cover book with your recipes as I would love to buy it. If not I'll stick to the e-books. Thanks again and i can't wait to try more of your recipes.
I must say that i really really loved the recipe it was so delicious and fluffy. And the icing on the cake for me was you had given the recipe in several measurements which was a great help with my baking.
It was delicious. My grandson wanted a strawberry cake for his 4th birthday last year, see pic. Considering using it for my daughter's wedding cake in a couple of years
A crustless, light cheesecake with a touch of "burnt" caramelized flavor – toasty on the outside, light and creamy on the inside. 
Top with some fresh strawberry coulis to make it extra yummy!
Fill and frost your cakes with these smooth, silky, and not too sweet buttercream.
Browse recipes by category
I am a culinary graduate of pastry arts and this space is where I share my trusted recipes alongside baking tips and techniques (and mistakes!) that I've learned along the way. More than anything, I am so glad you are here. I hope this site will be a great resource for you. =)