Jump to Recipe
This post may contain affiliate links. Read our disclosure policy.
Even non-oatmeal eaters will eat these oatmeal cookies! These cookies have a chewy middle and a crispy outside – a perfect compromise?!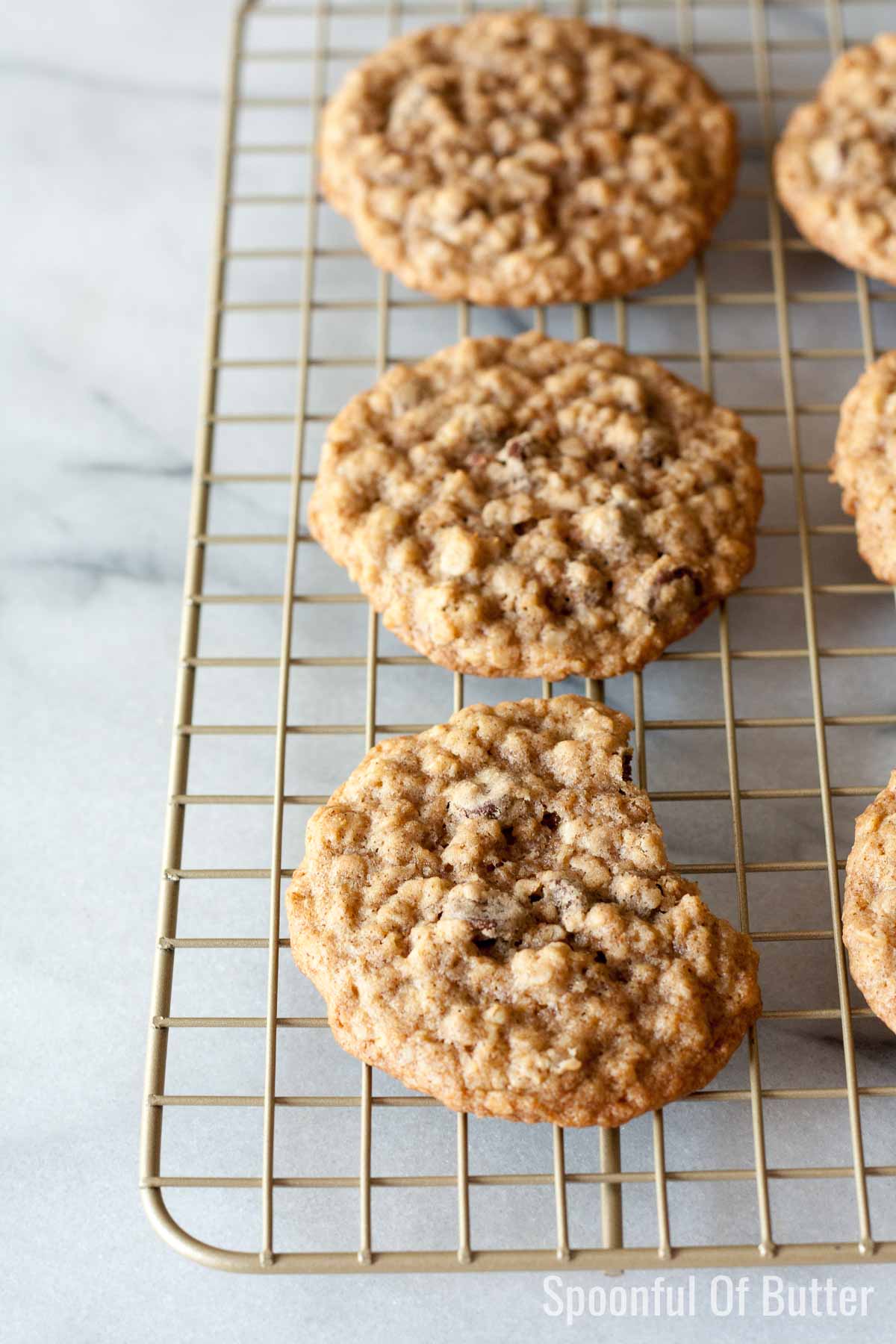 Before I have made this recipe of oatmeal cookie, here's how each family member in our household feels about oatmeal:
My husband eats oatmeal for breakfast but doesn't like it in his cookies; my picky eater daughter doesn't like oatmeal at all; and I don't like eating oatmeal, except if it's in a form of cookie.
One time I was craving for some oatmeal cookie so I made a small batch, expecting that it would only be me who would have to finish all of them. Imagine my surprise (and my big smile) when my daughter ate most of them and my husband kept some for himself in his office! I hope this cookie will also make your special someone love oatmeal too!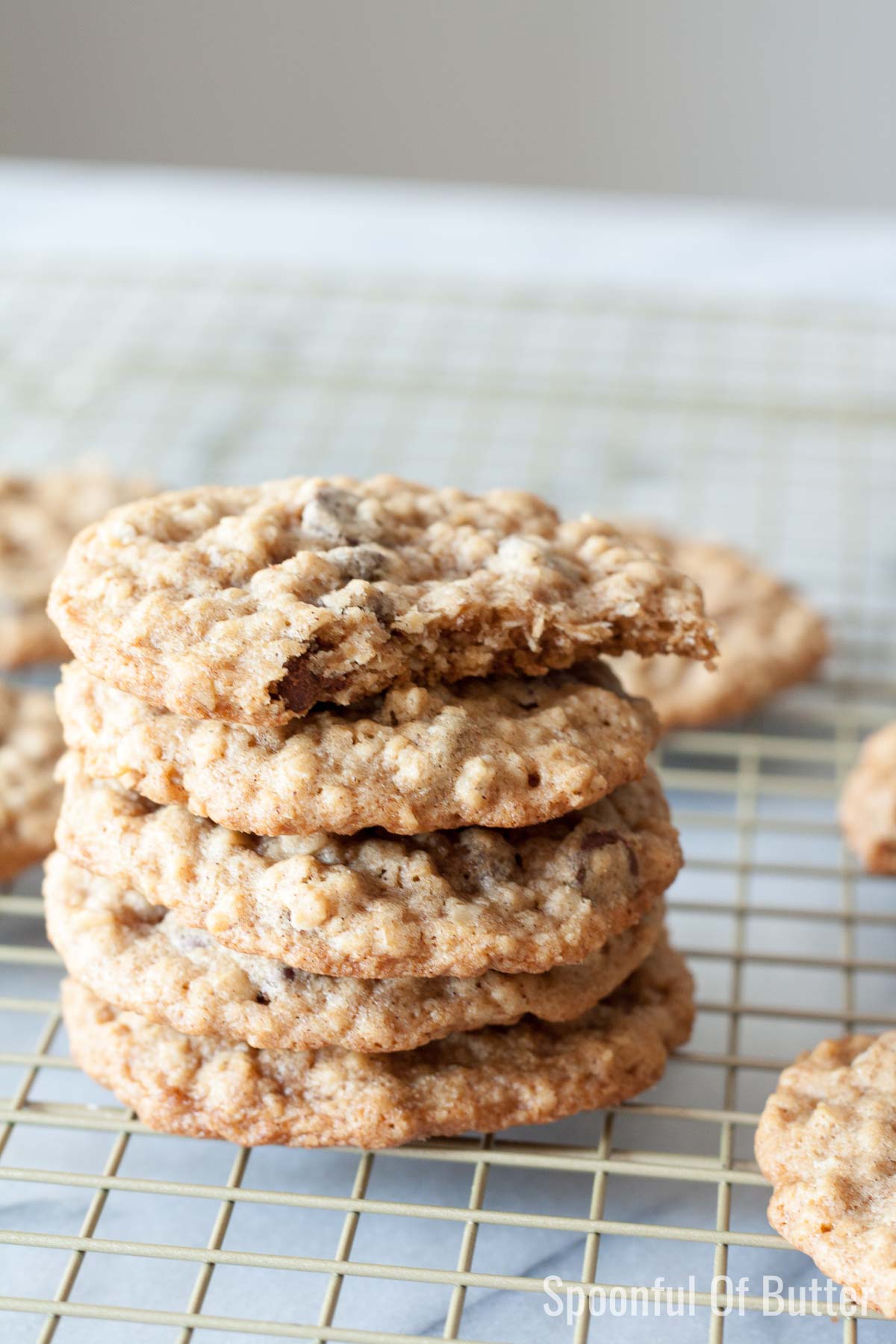 Customize your oatmeal cookie
Easily customize your oatmeal cookie by replacing the chocolate chip and walnuts with whatever you like! Here are some ideas to start:
raisins
bits of mixed dried fruits
white chocolate pieces
butterscotch chocolate pieces
coconut flakes
chopped pecans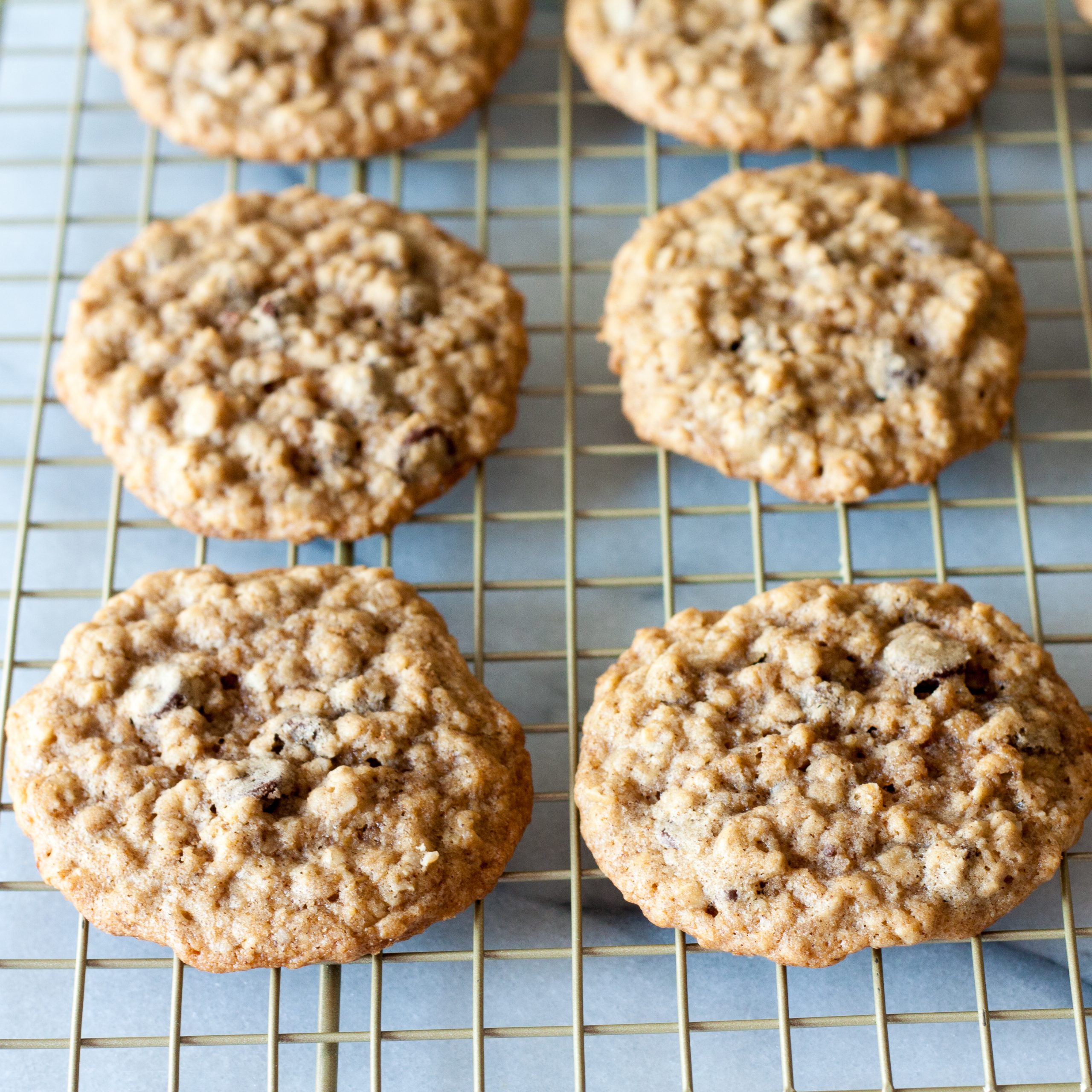 Tried this recipe and loved it? If you made this recipe or any other recipe on this site, I would love to know! Rate the recipe and leave a comment below. Or tag @thebakeologie on Instagram and hashtag it #bakeologie !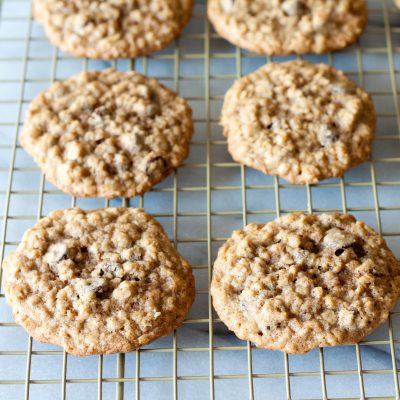 Chocolate Chip and Walnut Oatmeal Cookie
Oatmeal cookie that even non-oatmeal eaters would like! Crispy on the outside and chewy in the middle. Easily customize your recipe by replacing the chocolate chip and walnuts with other ingredients. Sometimes I omit the chocolate to make it less sweet – just oatmeal and nuts.
Print Recipe
Ingredients
113

grams

unsalted butter

room temperature

100

grams

brown sugar

50

grams

white granulated sugar

2

grams

ground cinnamon

2

grams

vanilla extract

2

grams

baking soda

94

grams

all-purpose flour

2

grams

salt

1

piece

large egg

100

grams

quick rolled oats

80

grams

semi-sweet chocolate chips

80

grams

walnuts

chopped into small pieces
Instructions
PREPARATION. Preheat oven to 350 F (175 C). Line several baking sheets with parchment paper.

MAKE THE COOKIE DOUGH. Using an electric mixer, beat together the butter for about 30 seconds on medium speed. Add the brown sugar, white sugar, baking soda, cinnamon, and salt. Mix in the egg and vanilla extract. Beat until combined and occasionally scrape the bowl. In a separate bowl, whisk together the flour, rolled oats, and baking soda. Gradually add to the butter mixture, mixing until just combined. Fold in the chocolate chips and walnuts.

ASSEMBLE: Using a small ice cream scoop or a rounded spoon (about a tablespoon), spoon the dough onto the lined baking sheets, spacing them about 2.5 inches apart.

BAKING AND COOLING. Bake for 9-12 minutes or until cookies are light brown and centers appear set. Cool on cookie sheet for about 2 minutes before transferring to a wire rack to cool.
Notes
(Note 1) You can easily double the recipe if you need a bigger batch.