I always bring these caramel bars as a dessert to potluck parties and they have always been a hit! Just the rights sweetness, soft, and nutty – best paired with coffee or tea!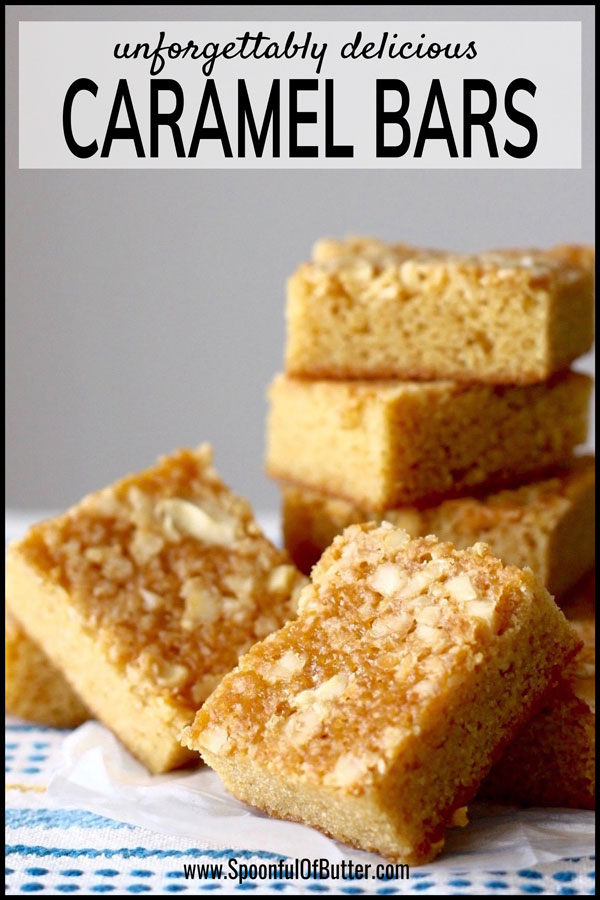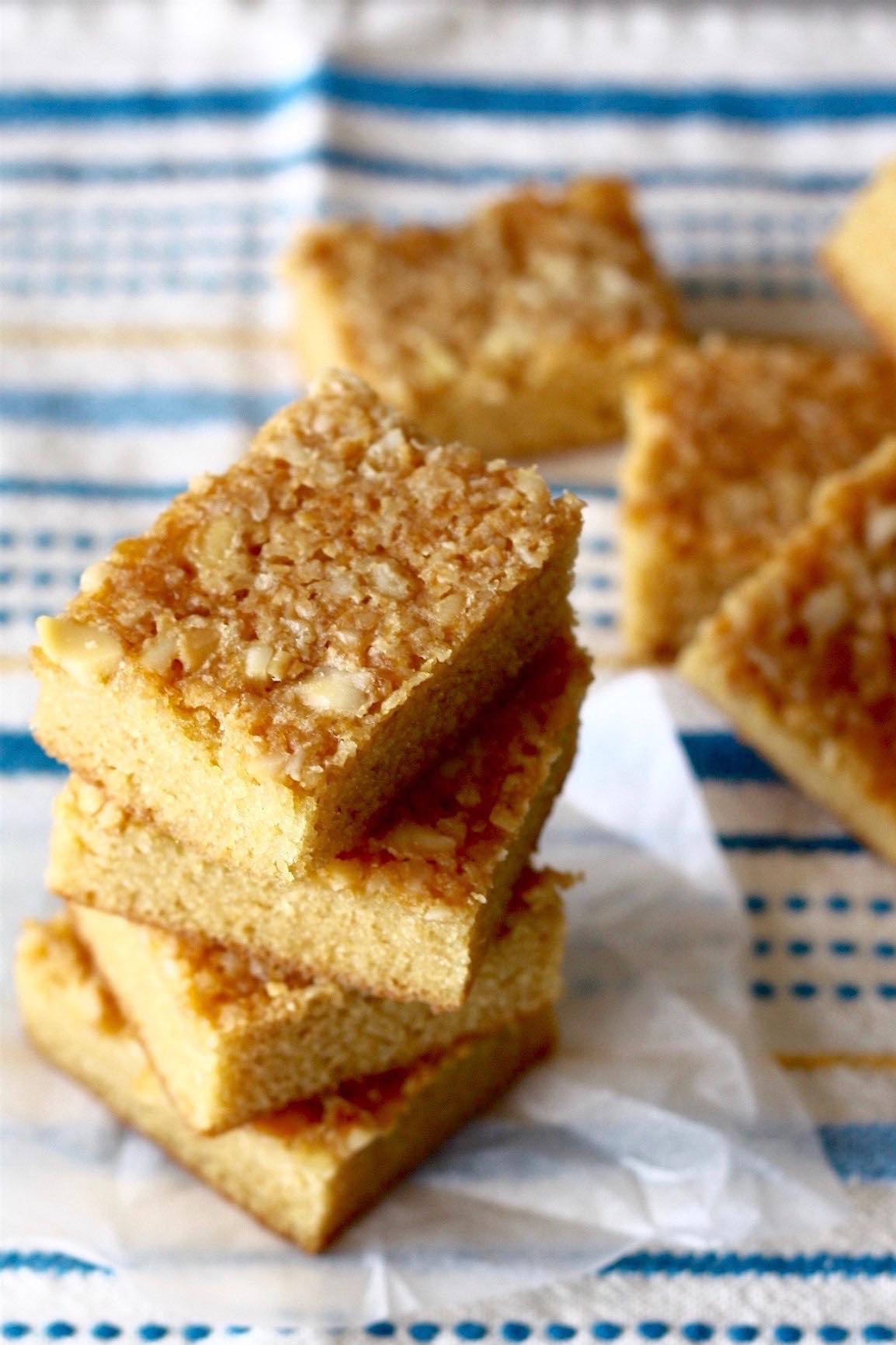 [the_ad_placement id="insidecontent1″]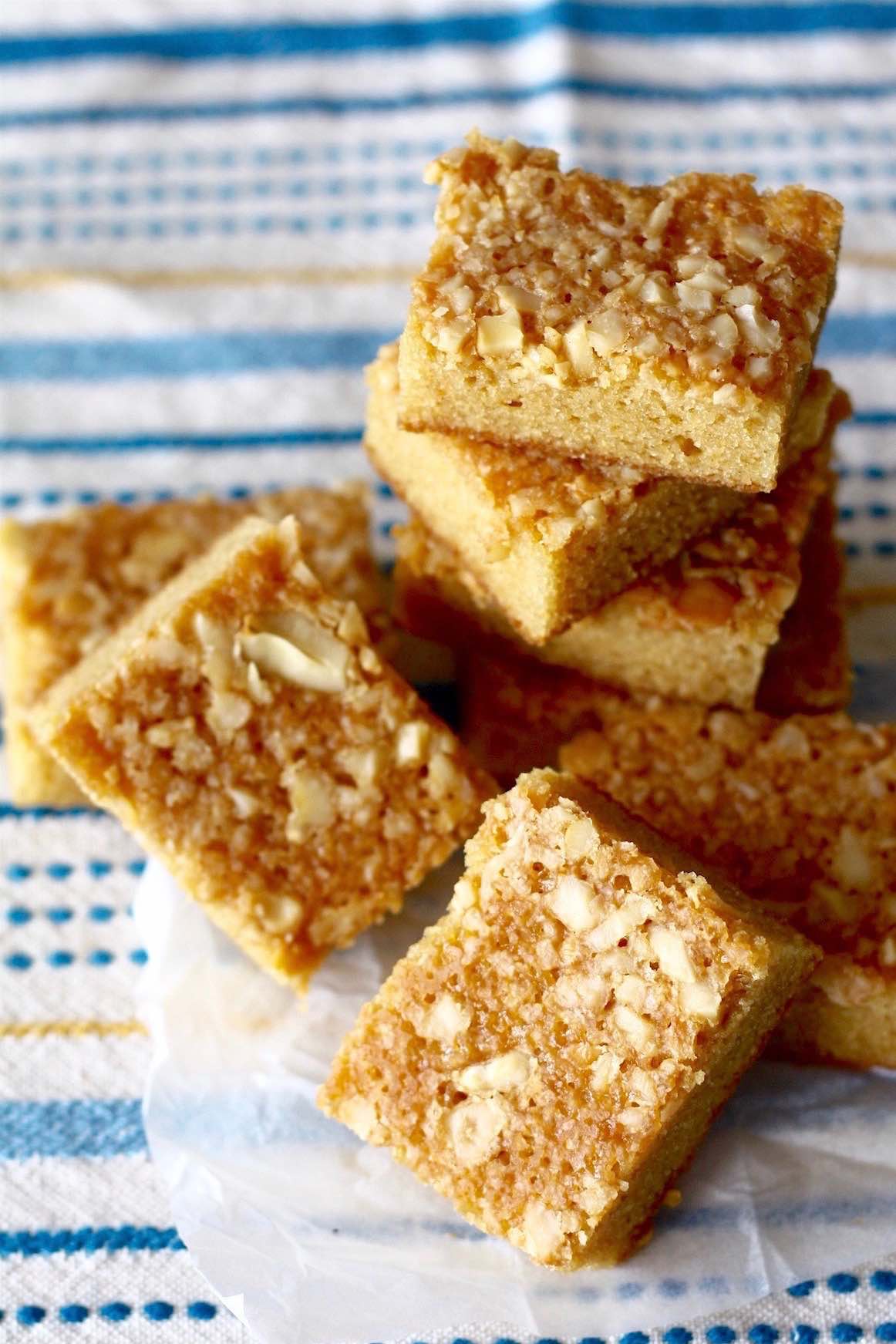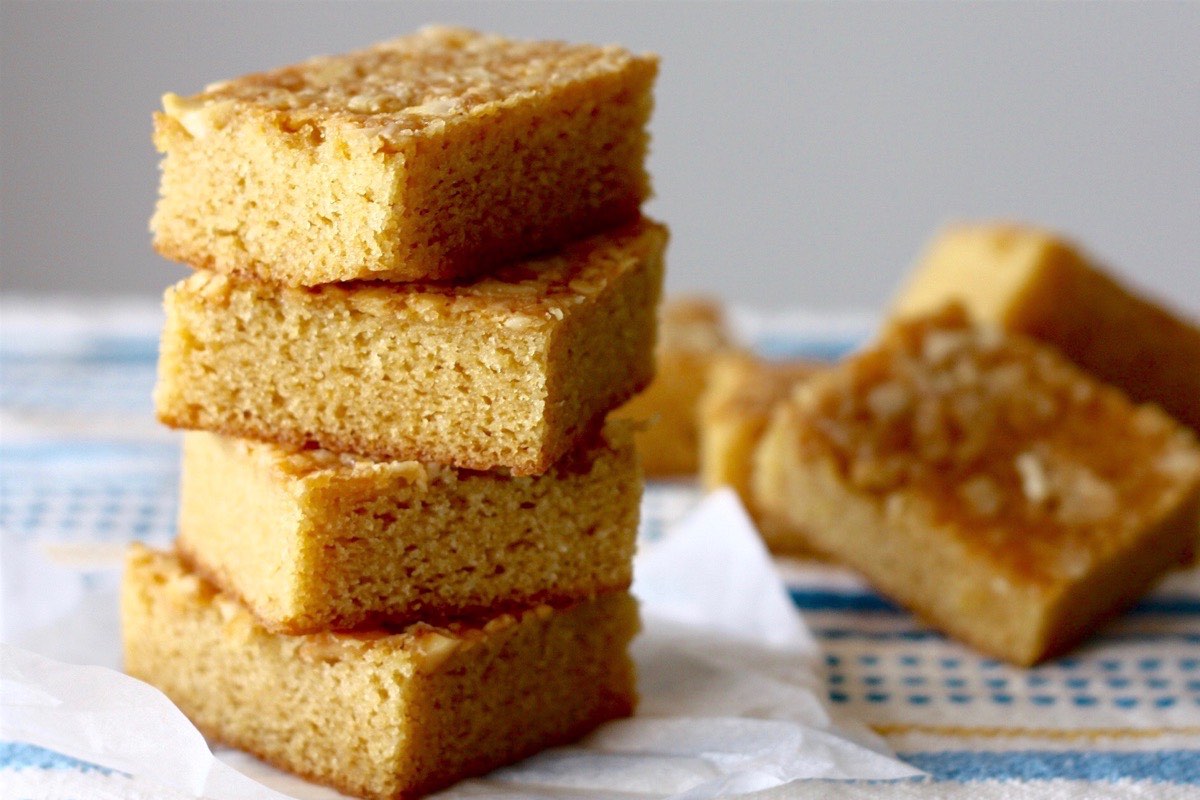 Let your cravings lead the way. This phrase holds true for this recipe. I've been craving for Max's caramel bars, and as the nearest Max's restaurant is a 30-minute drive from where I live, I thought I should be able to replicate these bars from my own kitchen. My version is equally good, easy, and cheaper to make!
These caremel bars are made from simple ingredients – flour, butter, eggs, vanilla, brown sugar, and cashew nuts. I prefer to use light brown sugar over dark primarily because of the nice, golden brown color it gives, but if you don't have one then dark brown sugar is okay.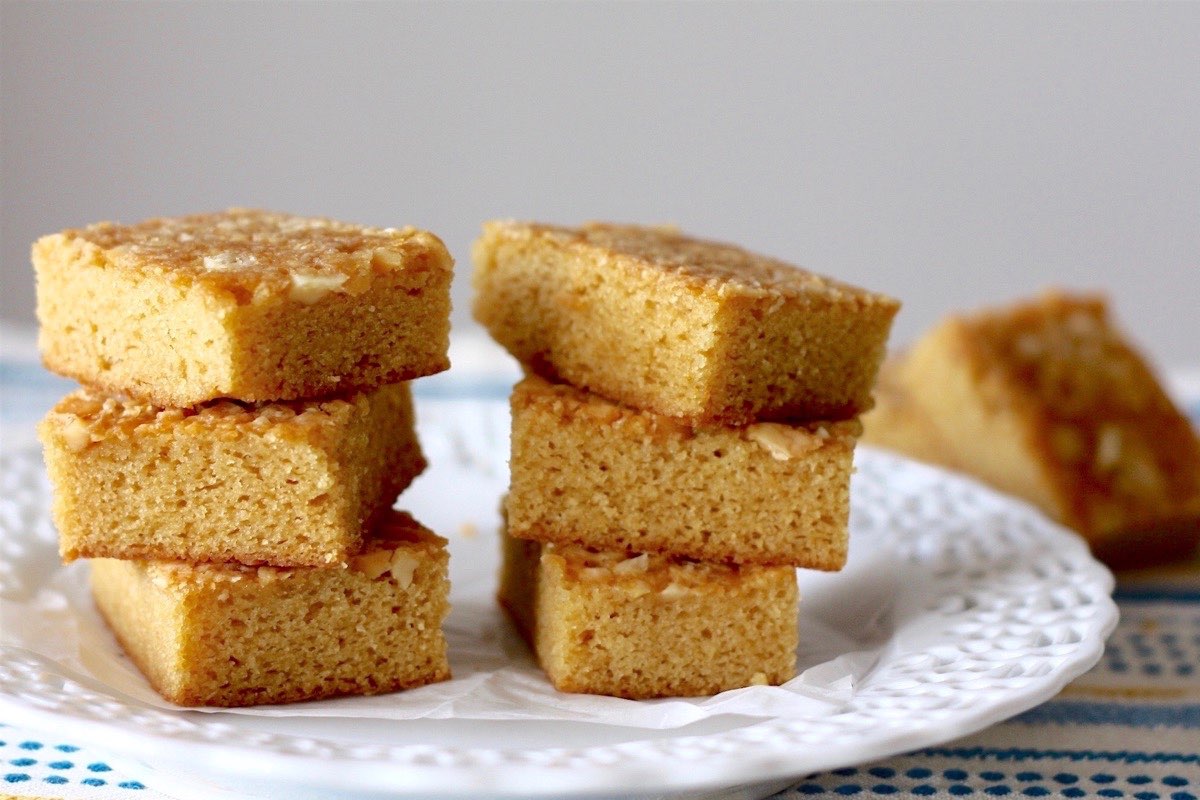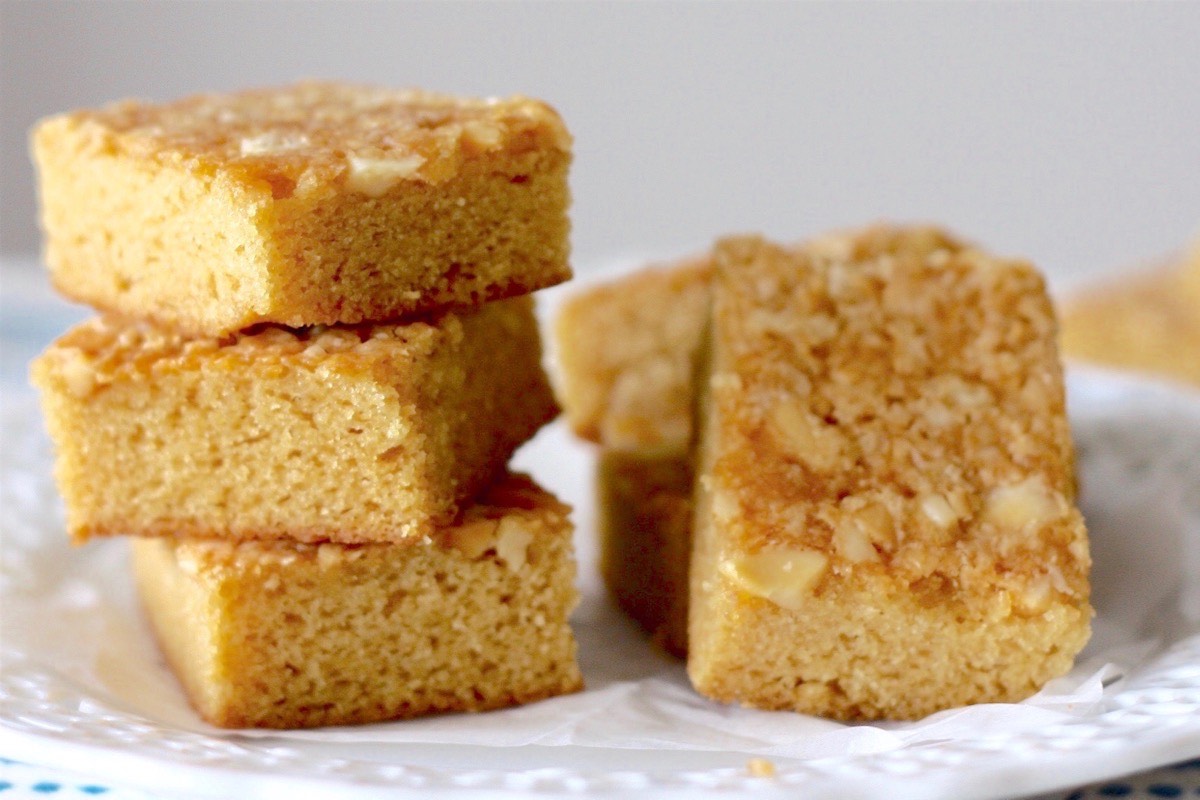 [the_ad_placement id="insidecontent3″]
This post contains some affiliate links. For more information, see my disclosures
here
.
Here's What You'll Need
TOOLS & EQUIPMENT:
mixing bowls
whisk
spatula
saucepan
INGREDIENTS:
156 grams (1 1/4 cup) bleached all-purpose flour
1/2 teaspoon baking soda
1/4 teaspoon salt
227 grams (1 cup) unsalted butter
250 grams (1 3/4 cup) light brown sugar
3 pieces large eggs
1 teaspoon vanilla extract
1/2 cup cashew nuts, chopped
[the_ad_placement id="insidecontent1″]
How to Make Caramel Bars Step-by-Step
Mis en place. Have all the ingredients measured. Prepare the saucepan, mixing bowls, whisk, and a spatula.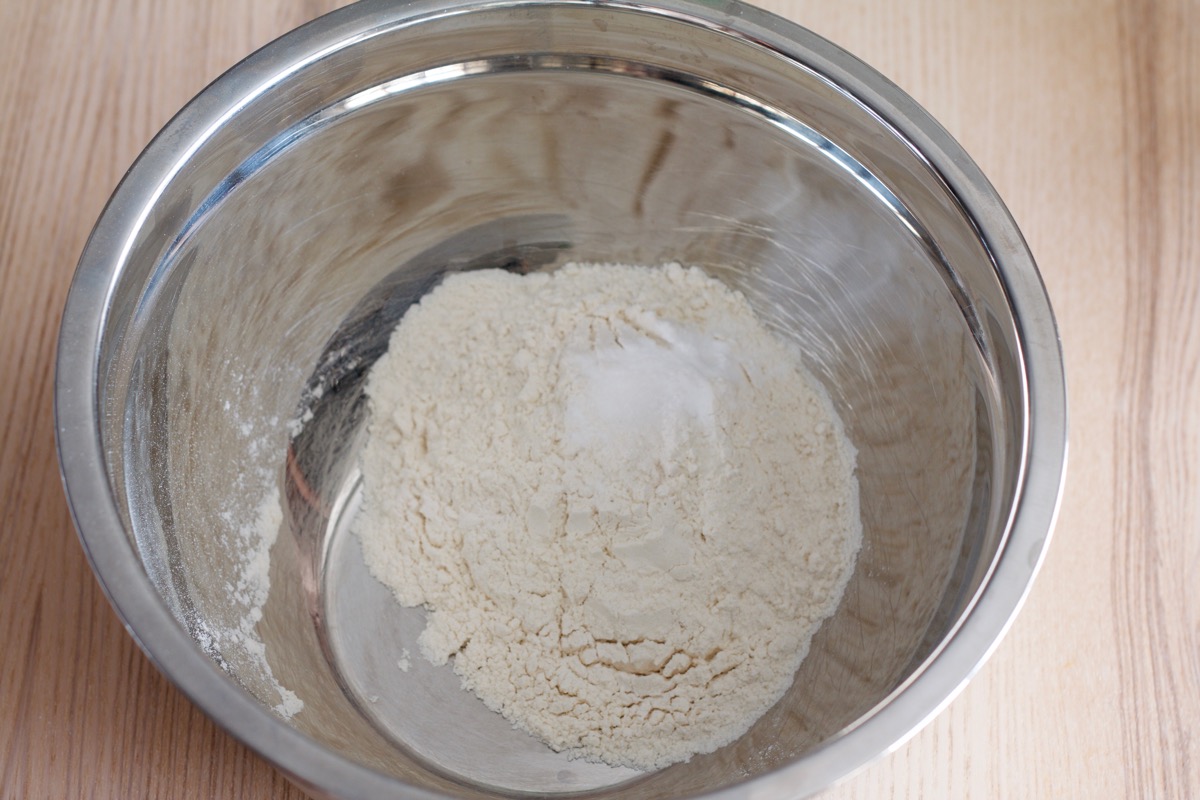 In a large mixing bowl, whisk together the flour, baking soda, and salt. Set aside.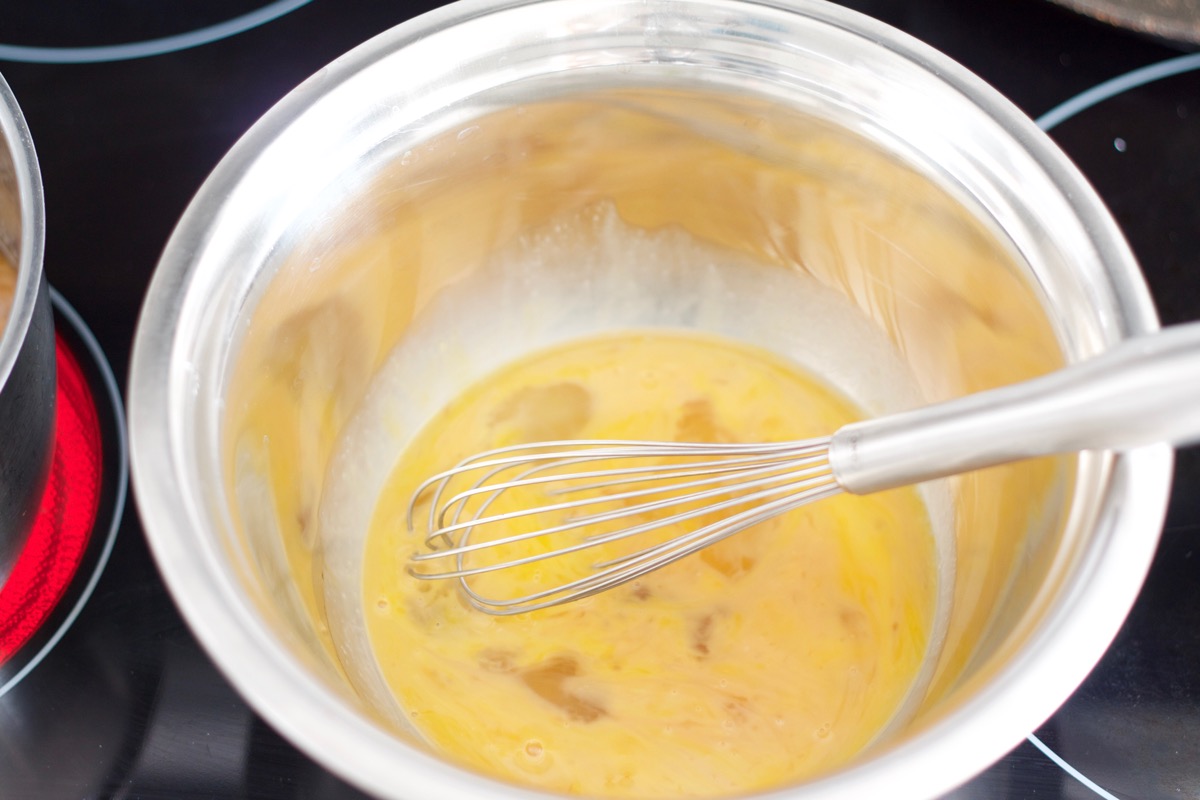 [the_ad_placement id="inarticle1″]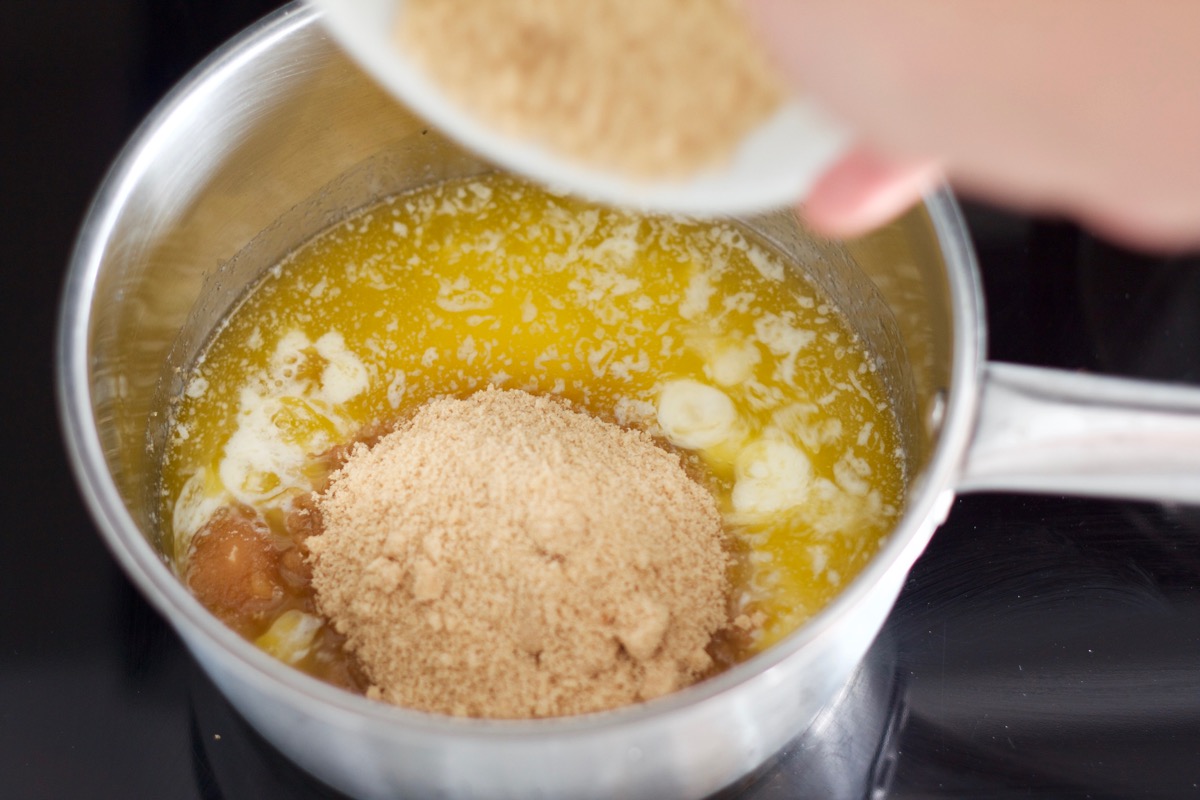 In a medium saucepan, melt butter over low heat. Add the brown sugar and mix until combined.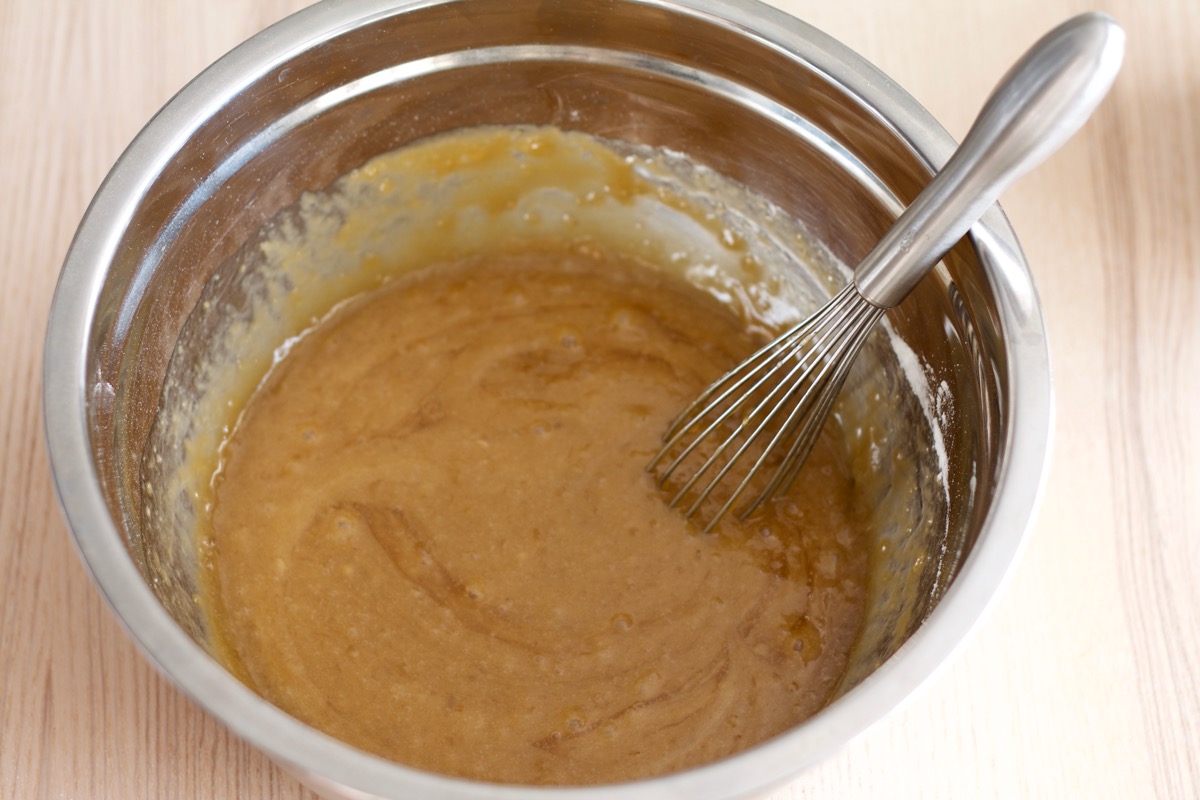 Temper the eggs by adding about ⅓ of the butter mixture into the egg mixture while whisking constantly (to avoid cooking the eggs).
When they are mixed, return the eggs back in the saucepan (that is still over low heat) with the remaining butter mixture. Mix thoroughly with a whisk. Gradually add the flour mixture into the butter mixture until combined. Be careful not to overmix or the bars will be tough. Turn off the heat.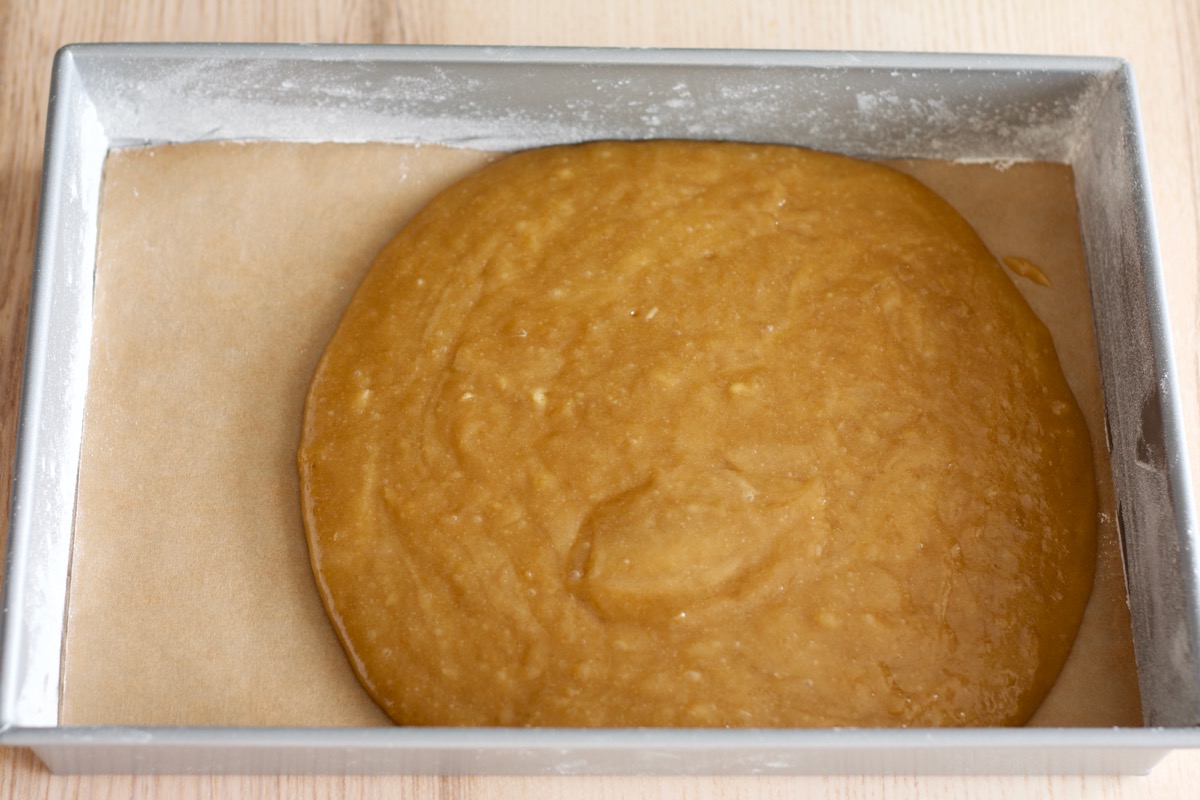 Pour the batter into the prepared pan.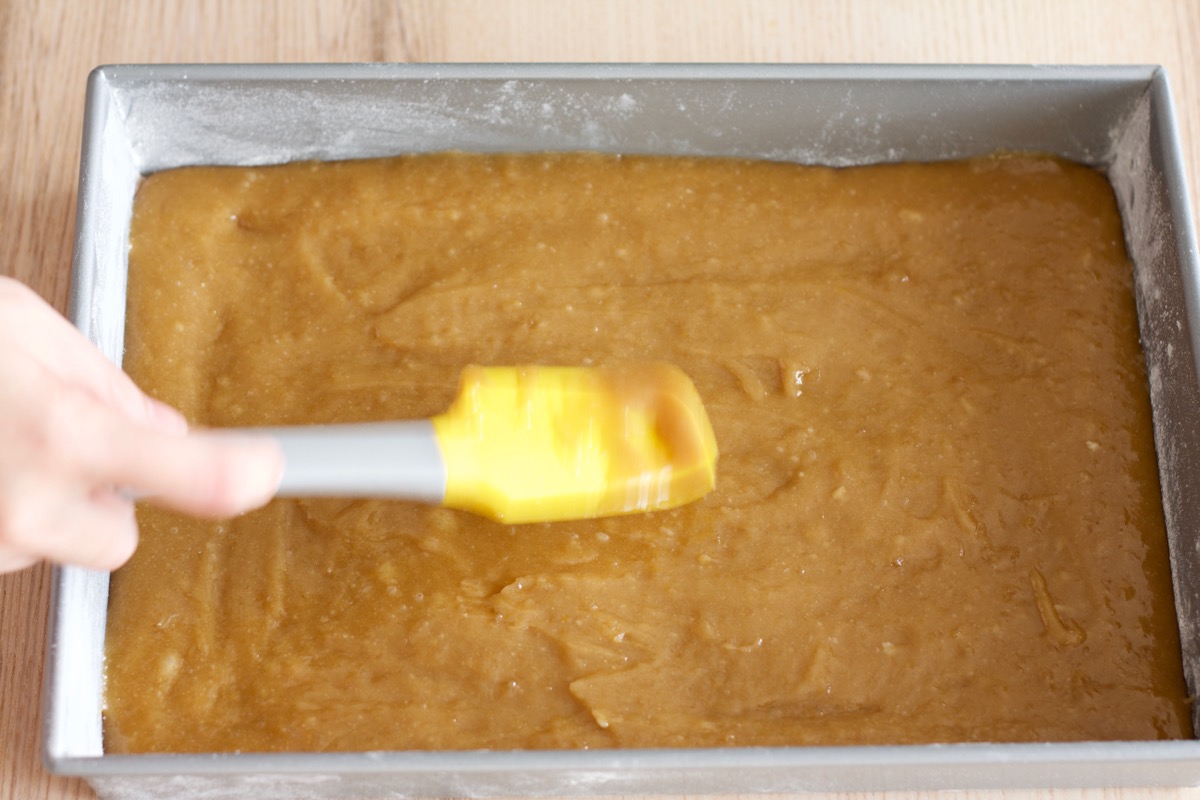 Evenly distribute the batter into the pan by gently spreading the batter to the sides using a spatula.
[the_ad_placement id="inarticle2″]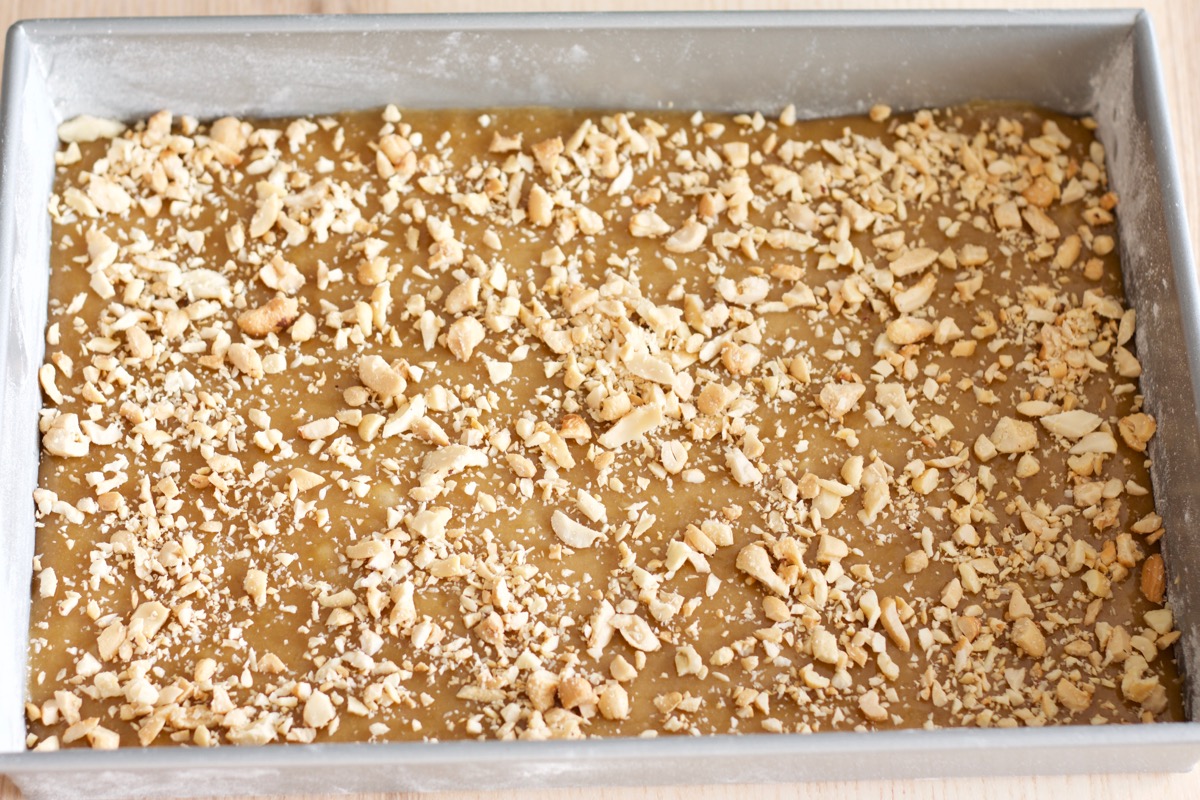 Sprinkle top with chopped cashew nuts. Bake for 20-25 minutes or until a toothpick/ cake tester inserted into the centre of the bar comes out clean.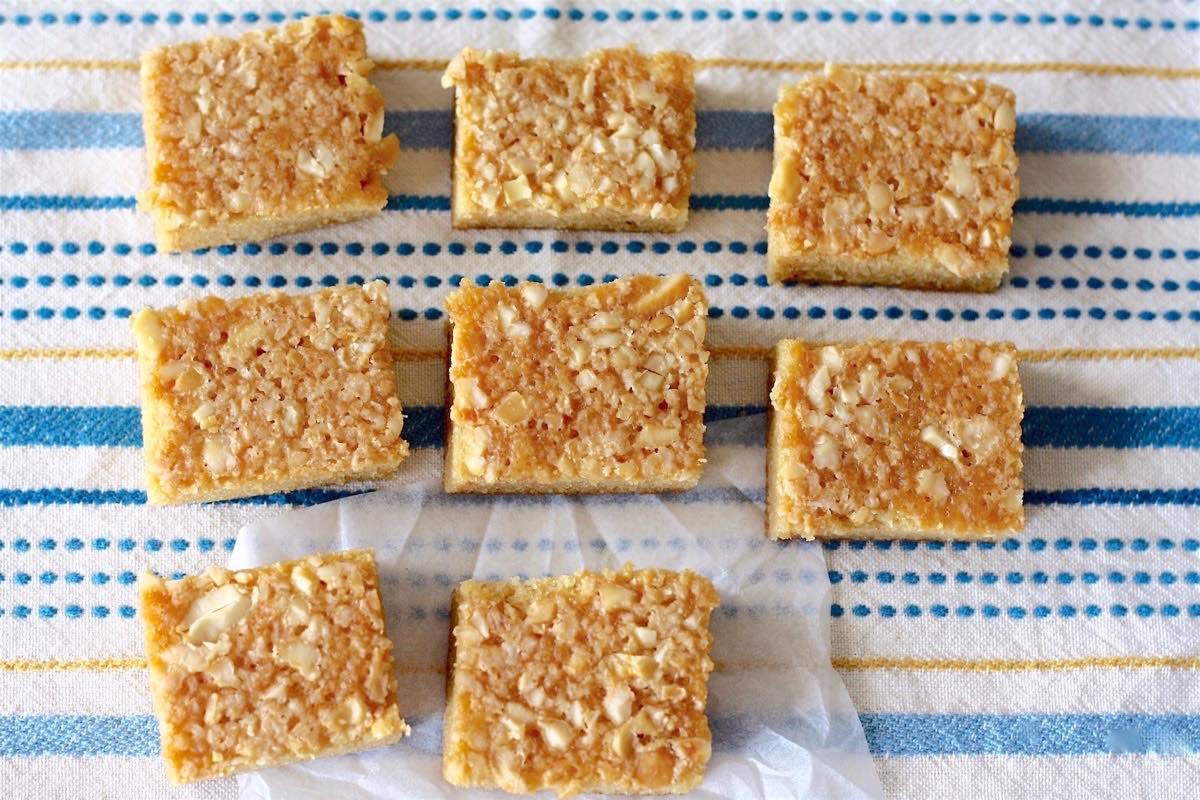 Cool completely before cutting them.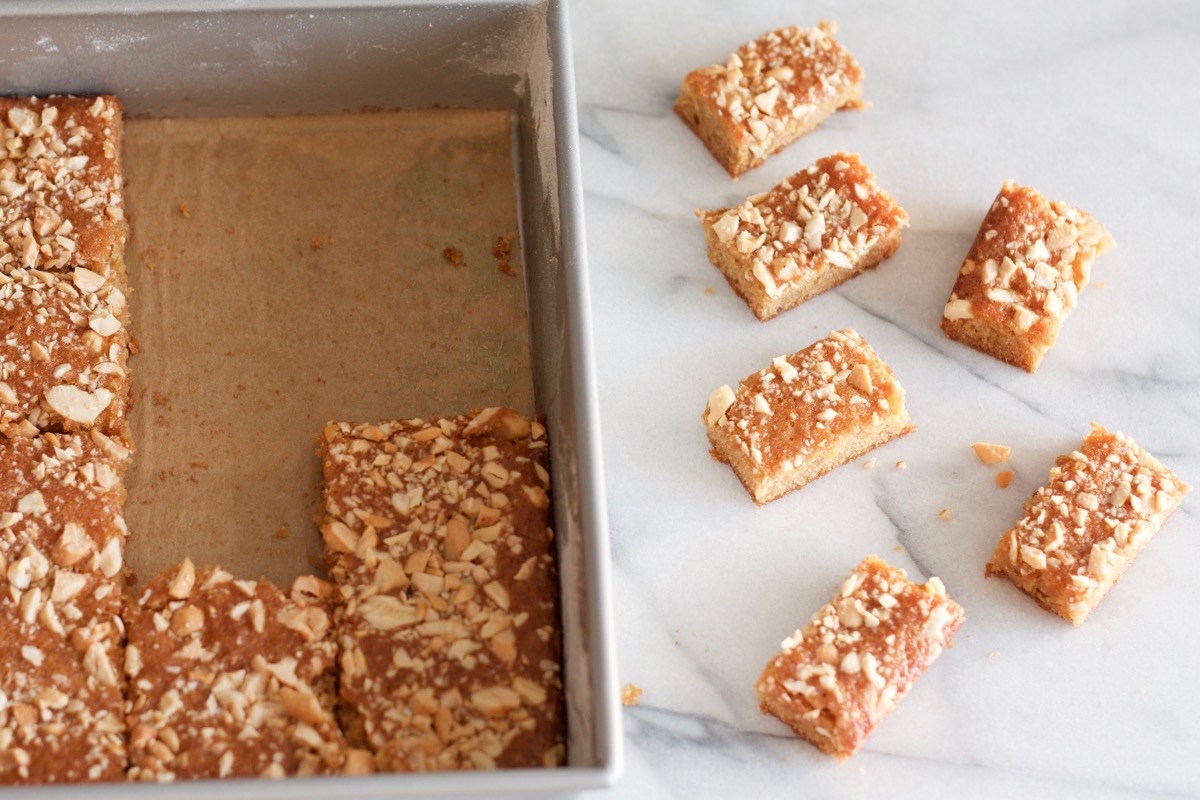 [the_ad_placement id="insidecontent2″]