We always see lines like "mix on medium-low speed…" in our recipes, but what is really a medium-low speed? How do we set our stand mixers to medium-low or medium-high speed?  
If you're just starting to know your mixer, here's a guide on where to set your actual stand mixer speed control to match the speed indicated in your recipe.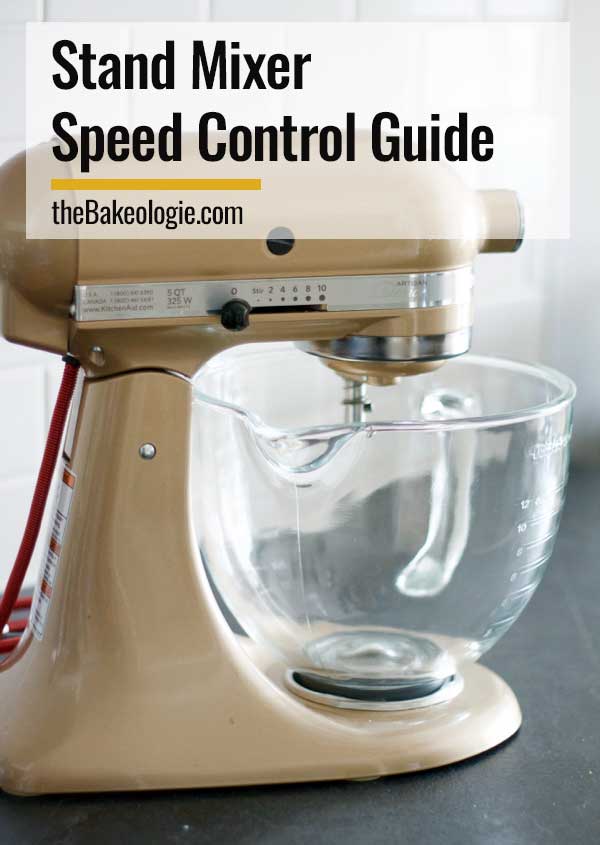 Different stand mixers come with different speed controls. The guide below specifically works for a 5-quart Kitchen Aid stand mixer, one of the most popular stand mixers for household use.
Speed guide reference
If the recipe says:
LOW speed: set to number 2
MEDIUM-LOW speed: set to number 4
MEDIUM speed: set to number 6
MEDIUM-HIGH speed: set to number 8
HIGH speed: set to number 10
Looking at the different choices of speeds at your mixer can seem a bit daunting. The unnumbered or in-between speeds are for fine tuning, so the ones you really need to pay attention to are as follows: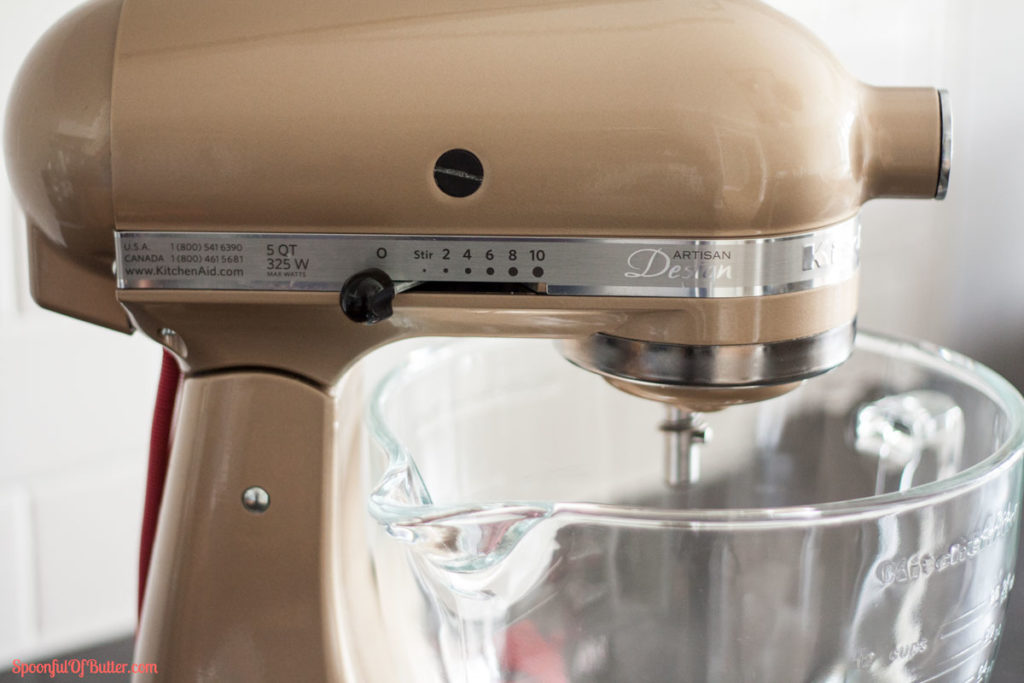 Stir Speed: Stir
Always start your mixer at this speed then amp up from here. Stir is for slow stirring, combining, mashing, starting all mixing procedures. Use this speed when adding flour and dry ingredients to the batter and when adding liquids to dry ingredients. Otherwise, you will be engulfed in a cloud of flour and your ingredients may splatter.
The "Stir" setting is also a good speed to use if the directions tell you to "stir until combined".
Speed Number 2: Slow Mixing
This speed is for slow mixing, mashing, and faster stirring. Use this speed when mixing heavy batters (like cheesecakes) and candies, start mashing potatoes or other vegetables, cut shortening into flour, mix thin or splashy batters (like pancakes and crepes), and mix and knead yeast dough.
Speed Number 4: Mixing, Beating
Great for mixing semi-heavy batters like cookies and pound cakes. Use this speed to combine sugar and shortening and to add sugar to egg whites for meringues.
If you're using cake mixes and the instructions on the box say medium speed, this is the speed to use.
Speed Number 6: Beating, Creaming
This speed is great for the creaming method where the sugar and shortening fat (ex. butter) are blended together first and then creamed by added mixing. Use this speed if you are making a batter and it says to whip it. This speed should also be used to finish up batters that tell you to mix them well.
This is a good speed to use if the directions tell you to cream the butter (or any shortening) and sugar until soft and light.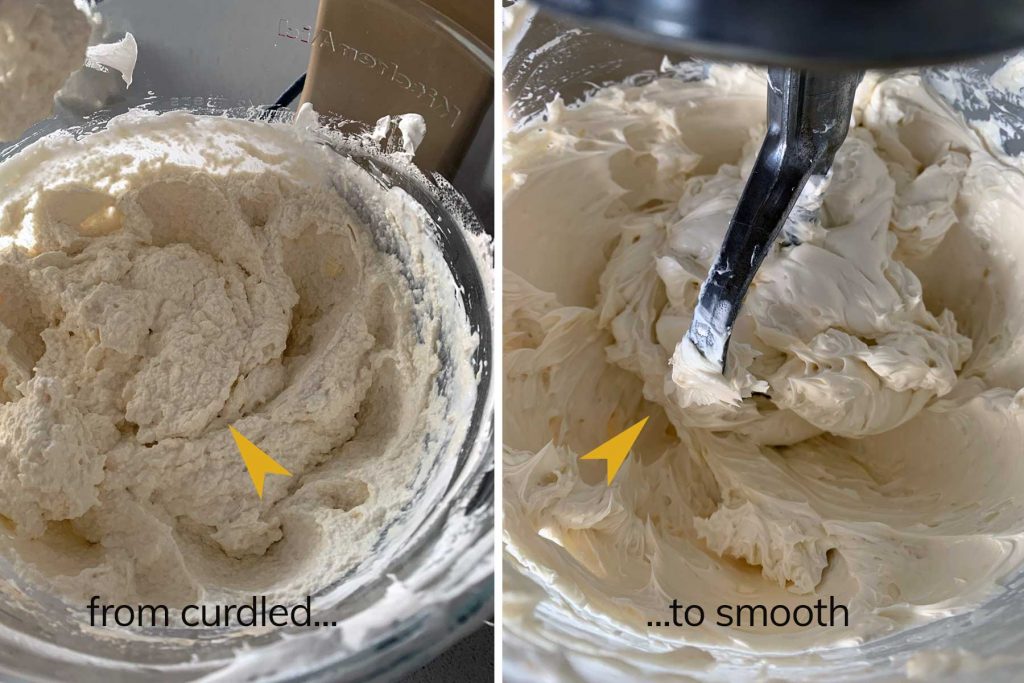 Speed Number 8: Fast Beating, Whipping
This speed is great for whipping cream, egg whites, and boiled frostings.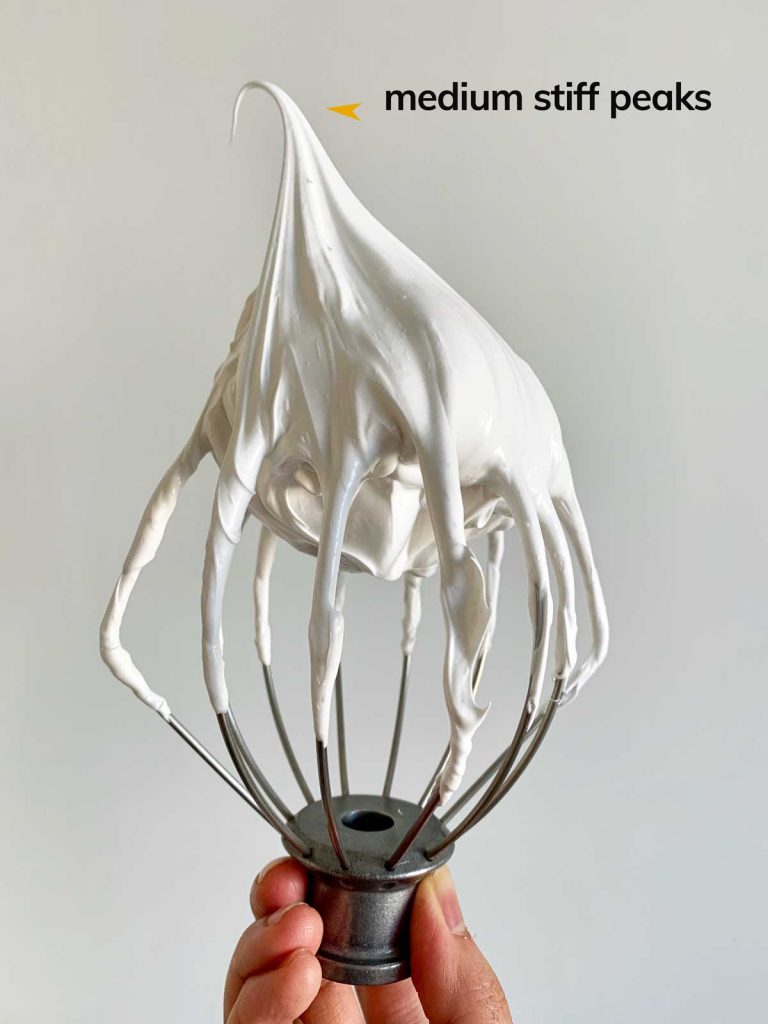 Speed Number 10: Fast Whipping
The highest speed is used for the same things as speed number 8 but it can do the work at a lesser time because it's faster – great for whipping small amounts of cream or egg whites.
Helpful tips
We all know the importance of not overmixing or undermixing your batter so using the right mixing speed should not be ignored.
Remember to start mixing on low speed and gradually raise it to the speed indicated in the recipe. The gradual increase keeps ingredients from jumping out of the mixing bowl.
Don't overload your mixer bowl's capacity because you will ruin the gears of your mixer.
Happy baking!!!!
*** With reference from Kitchen Aid Stand Mixer Manual