6.5 cups/ 1,000 grams,  enough to fill and frost an 8-inch (20cm) round cake
This Champagne Buttercream frosting is a creamy, silky, and light buttercream infused with champagne flavor. It is not overly sweet and is sure to make any occasion feel extra special! I used this frosting to make a
wedding cake
but you can consider it for anniversaries, New Years, bridal showers, 21st birthdays, and more.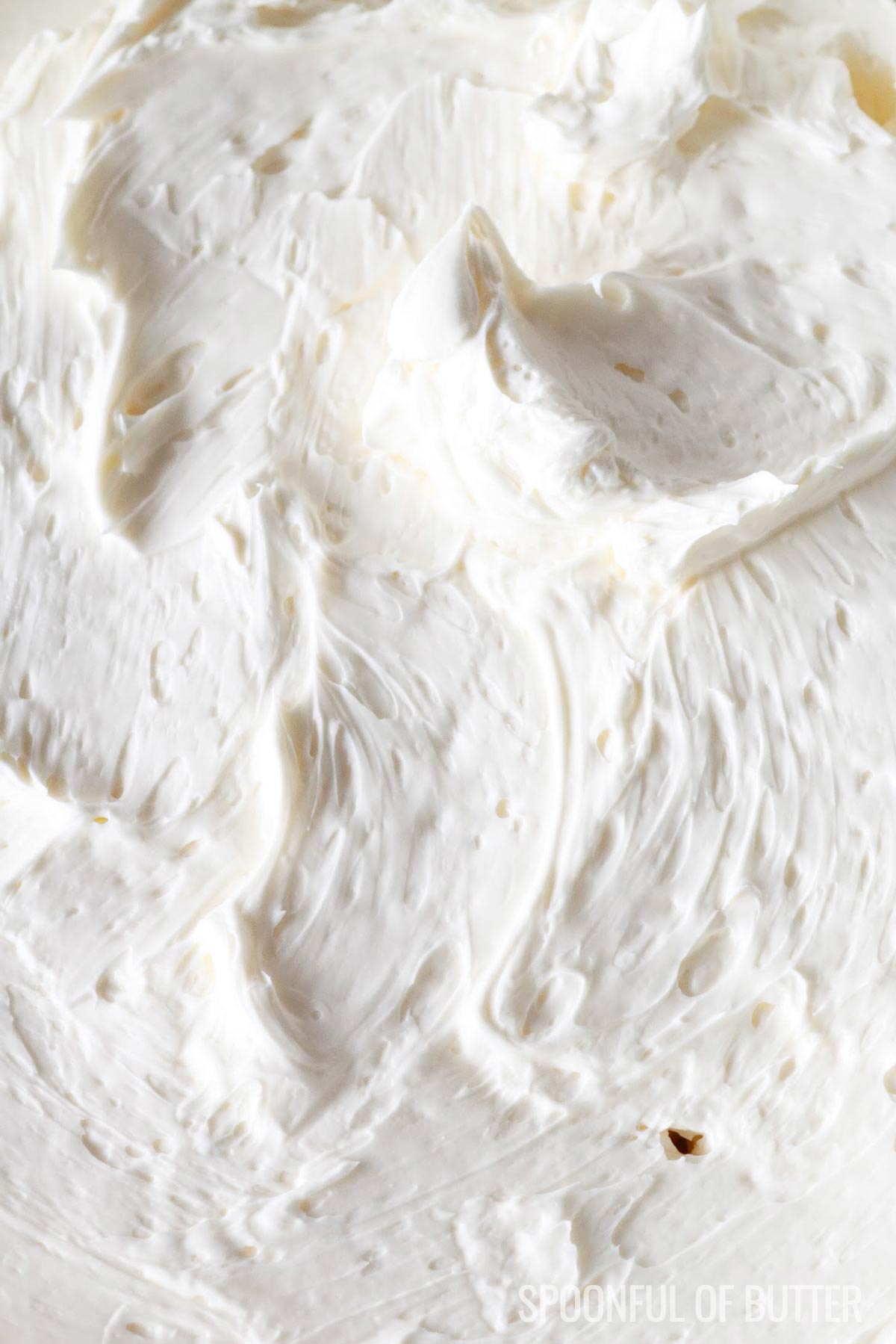 [the_ad_placement id="insidecontent1″]
This post contains some affiliate links. For more information, see my disclosures
here
.
This Champagne Buttercream Frosting is based on my Swiss Meringue Buttercream recipe. It's a good way to make a normal buttercream extra fancy when the occasion calls for it. You can simply fill and frost a vanilla cake with Champagne Buttercream, decorate with some gold leaf and voila, you got yourself a special cake!
I used this special buttercream for a wedding cake. And since some kids would be eating the cake, I used a non-alcoholic sparkling wine/ champagne. You can, of course, use your favorite champagne. Start by adding a small amount at a time, taste the buttercream, and add as necessary. You don't want to put too much or the buttercream will be runny.
Important Note: If you're making your buttercream ahead, add the champagne on the day you'll be using the buttercream.
[the_ad_placement id="insidecontent2″]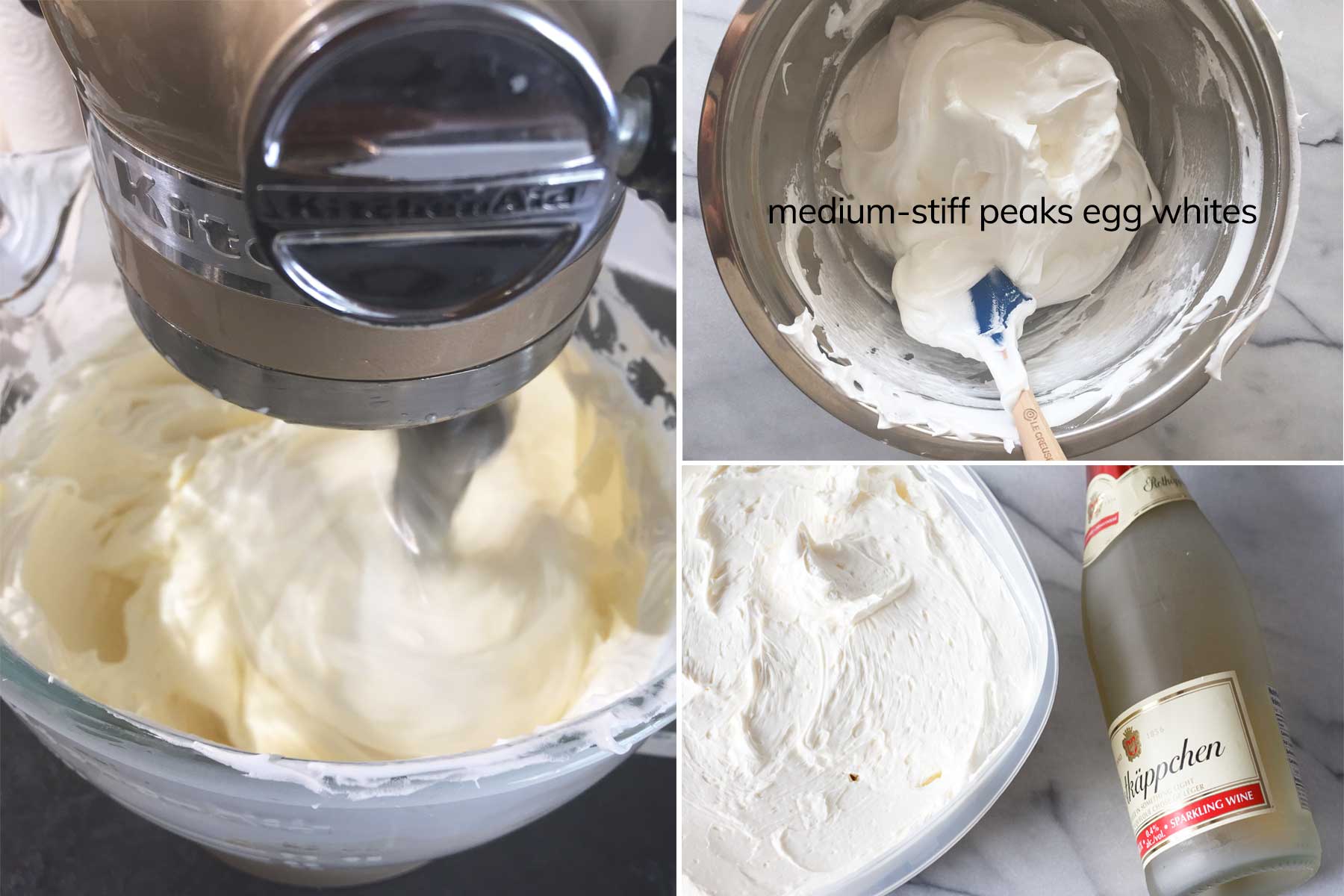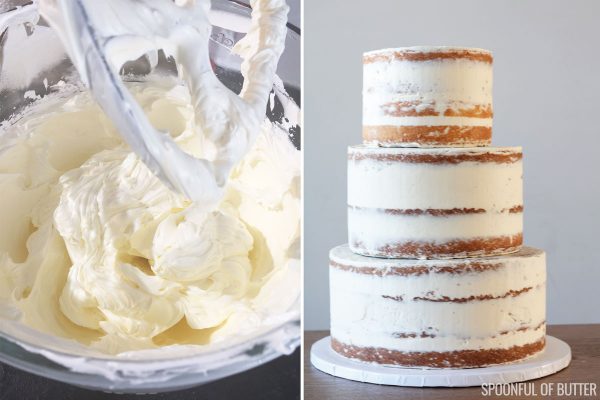 Champagne Buttercream
This recipe is enough to fill and frost a three-layer 8-inch (20cm) round cake. Creamy, silky, and light buttercream infused with champagne flavor. It is not overly sweet and is sure to make any occasion feel extra special!
Print Recipe
Ingredients
240

grams

8.5 oz, 1 cup egg whites

400

grams

14 oz, 2 cups granulated sugar

675

grams

23.8 oz, 6 sticks unsalted butter

1

tablespoon

vanilla extract

180

ml

3/4 cup champagne or sparkling wine
Instructions
In a metal or heatproof bowl, put the egg whites and sugar. Briefly whisk by hand. Place the bowl over a saucepan with water (to create a double boiler) over medium-high heat. Ensure that the bottom of the bowl is not touching the water. Whisk the mixture until it registers 160 F (70 C) on a candy thermometer.

Transfer the egg whites in a stand mixer bowl. Beat with whisk attachment on high speed until medium-stiff peaks, about 8-10 minutes. Switch to paddle attachment and on low speed, add the butter a few at a time, then the vanilla extract.

With the mixer still on low speed, add the champagne (See Note 2) little by little. You may not need all - add according to your liking. Once the champagne is incorporated, turn up the speed to medium-high until buttercream is smooth and silky, about 3-5 minutes.
Notes
(Note 1) You can make the buttercream ahead and store in the fridge for up to 7 days or in the freezer for up to 2 months. On the day you'll be using the buttercream, bring it to room temperature then remix again.
(Note 2) If you're making your buttercream ahead, add the champagne on the day you'll be using the buttercream.