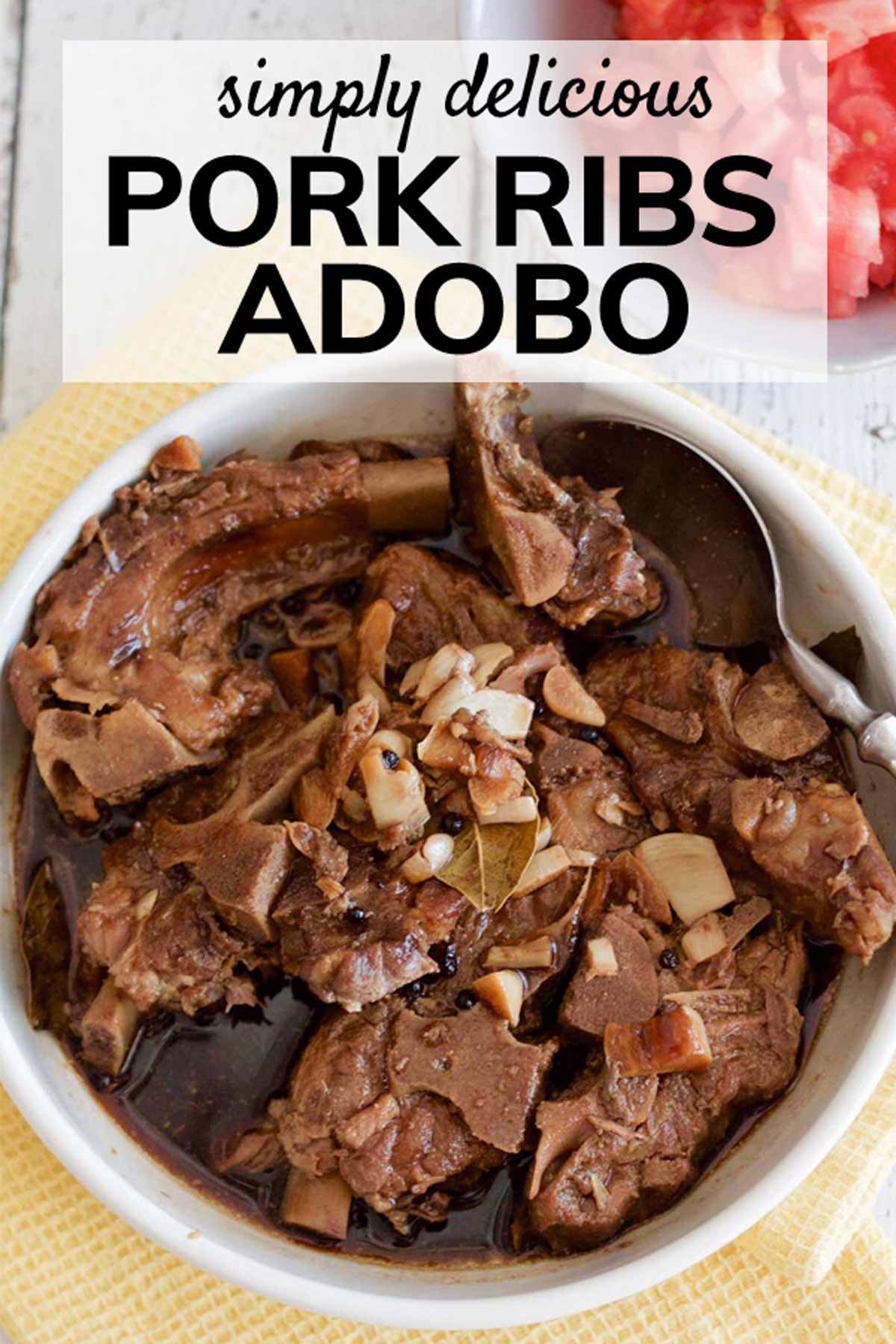 There are countless way to prepare this popular Filipino adobo. There are LOTS of adobo versions that differ from region to region and even from one household to another. Really, there is no one recipe for adobo as one should keep in mind that adobo is a cooking method rather than a recipe. Amidst all these variations, there is one thing common among them: vinegar. Vinegar is what makes adobo; vinegar makes it tastier the longer you keep it; vinegar allows you to keep it without refrigeration.
More than a dish, adobo for me is deeply entwined in every Filipino's history, culture, and personal memories:
It was said that during World War II, Filipinos cooked adobo and brought it with them before fleeing their homes several times. They would eat this food along the way as it doesn't easily spoil.
Adobo is also a food prepared and eaten by all Filipinos, regardless of status – rich or poor. The ingredients are simple and accessible – you can make adobo out of anything: chicken, pork, beef, vegetables, seafood, liver, etc. You can have it in a sauce or cook it until dry. You can fry it or even cook it twice, thrice. Really flexible, depending on your budget and personal preference.
And lastly, as a Filipino living far away from Manila, cooking, smelling, and eating adobo always reminds me of home. Don't you think adobo truly deserves to be Philippine's national dish?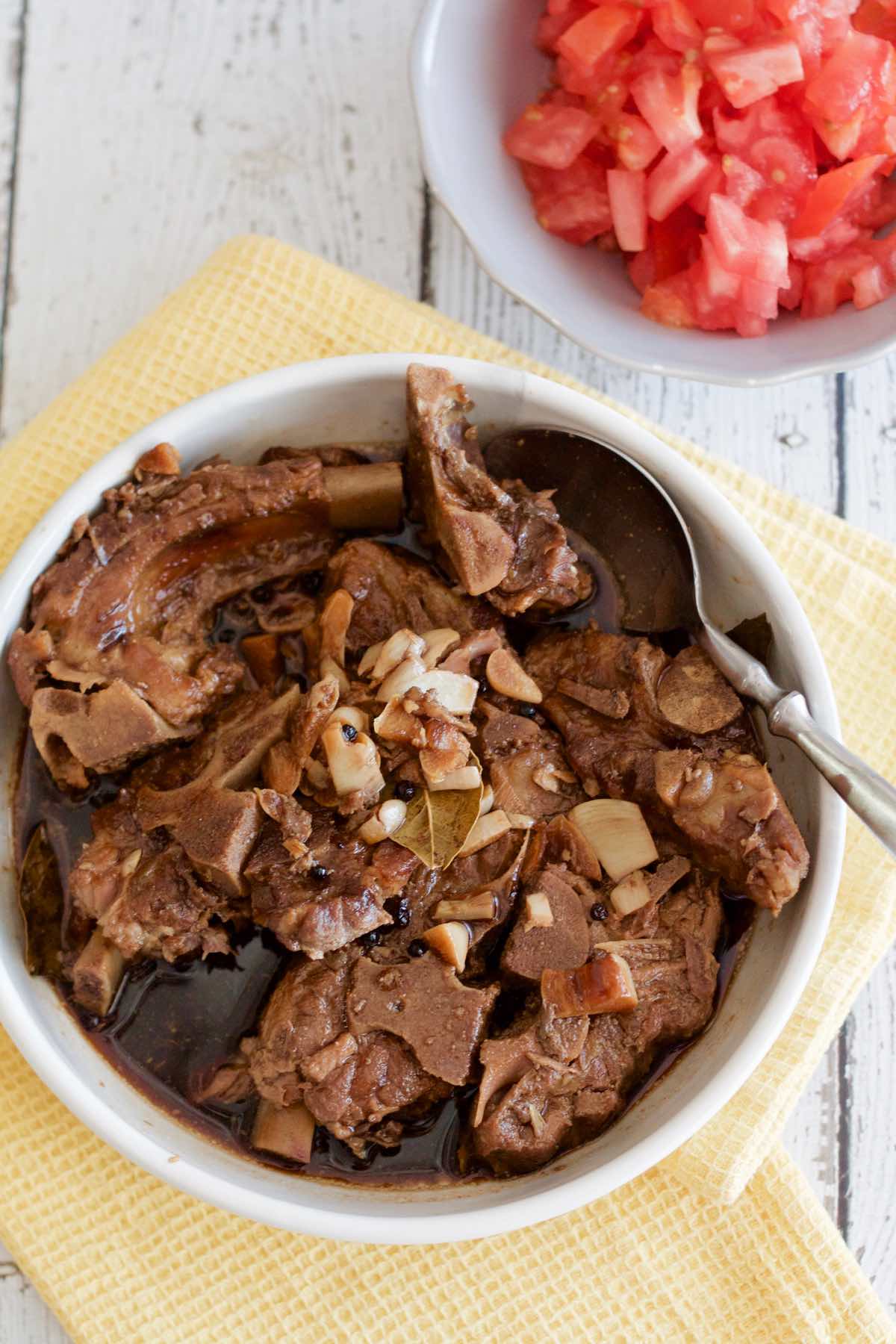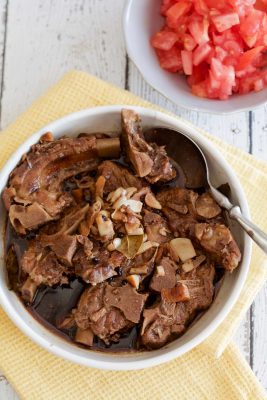 Filipino Pork Ribs Adobo
A truly Filipino dish, delicious (and less fatty) pork ribs adobo recipe made in one pot – simple and easy! This version uses oyster sauce for added richness. It's a must to serve this with (lots of) rice!
Print Recipe
Ingredients
500

1/2 kilo kilo pork ribs

4

pieces

bay leaf

2

teaspoons

black peppercorns

1

cup

water

1/2

cup

soy sauce

1/2

cup

white vinegar

2

tablespoons

white granulated sugar

2

tablespoons

oyster sauce

10

cloves

garlic

minced

salt to taste
Instructions
Place all ingredients in a pot. Boil for 5-8 minutes, uncovered. Cover the pot, set the heat to medium-low and simmer for about 40-60 minutes or until meat is fork tender and sauce is reduced. Every 20 minutes or so, check if there's still liquid left. Add water as necessary. When meat is tender, taste the sauce and add salt according to taste.
more delicious recipes: